Sedona AZ (February 2, 2018) – Bill Jump, a principal owner of the Out of Africa Wildlife Park in Camp Verde, and Betsy Klein, founder and president of SmartGal Consulting Services in Sedona, were recently elected to the Board of Trustees of the Sedona Art Museum. Bill will chair the venue committee and Betsy will lead the marketing committee.
"We are so fortunate to have the expertise of these two multi-talented individuals contributing to the task of developing a fine arts museum here in Sedona," said Board Chair Mary Byrd.  "We just completed our facilities planning with Lord Cultural Resources, one of the largest museum consulting firms in the country, and both Bill and Betsy have already had a significant impact on this process."
Jump is past chairman of the Verde Valley Regional Economic Organization (VVREO), responsible for promoting economic development in the Verde Valley, and was past president of Sedona 30.  He serves on the leadership committee for the National Geographic regional branding study, and has provided leadership for the ownership and development of the State Route 260 West Corridor.  Bill also heads up the redevelopment and expansion of the Wildlife Park, and serves on the Product Development committee of the Sedona Chamber of Commerce & Tourism.
Before moving to Sedona from Ohio, Bill was president of a real estate develop-ment company in Dayton that developed an 800+ acre master plan consisting of residential, commercial and recreational products and services. He was also president and director of DEC Investment Group, Inc. which owned and managed large apartment complexes throughout the western United States.  Bill was principal owner of DCMC Construction Management Company which built and managed many multi-family projects.
Jump started his career with Cummins Engine Company, becoming Vice President responsible for domestic and international operations.  He and his family lived in Sao Paulo, Brazil for six years.  While at Cummins, he gained experience in the acquisition of businesses and properties.
"I am very honored to join this dedicated organization," said Jump.  "They have the vision and the mission to create an enormous asset for the area, and I'm happy to be a part of that."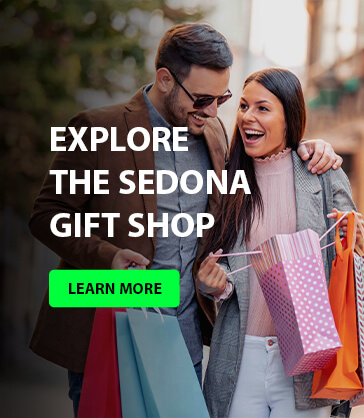 Betsy Klein co-founded Plan B to Save Wolves in 2016, created specifically to protect, preserve and rescue wolves and wolf dogs through advocacy, education and funding. She partnered with Apex Protection Project and in the Spring of 2017 executed an educational and awareness event for wolves, Sedona Wolf Week, which became the largest in the nation in its inaugural year.
Klein is also a marketing consultant with amuzigo, an events and entertainment mobile app created and launched in Sedona.  Her efforts include branding, marketing plans, sponsorships and public relations, among other strategies.  From 2012-2014, Betsy was Director of Marketing and Development for the Humane Society of Sedona with primarily frontline fundraising and donor procurement responsibilities.
Prior to moving to Sedona, Betsy held top management positions in marketing, commercial advertising and new business development partnering with global brands at California firms such as Tierney Management in Pacific Palisades, and The Marketing Partners in Irvine.
"I am excited to become a Trustee of the Sedona Art Museum and love that my background and experience with profit and nonprofit organizations will be utilized in such a way to preserve, commemorate and celebrate Sedona's artistic legends and those to come."
For those interested in serving on the Art Museum's standing committees or becoming a volunteer when needed, please visit our website at www.SedonaArtMuseum.org.