Film Festival presents visionary new production from New York onscreen at Fisher Theatre
Sedona AZ (June 18, 2015) – The Sedona International Film Festival is proud to join theaters around the world in presenting the big screen premiere of Julie Taymor's critically-acclaimed stage version of Shakespeare's iconic comedy "A Midsummer Night's Dream". The production will show in Sedona on Sunday, June 28 at 4 p.m. at the Mary D. Fisher Theatre.
Filmed at the Theatre For A New Audience in Brooklyn, New York in 2014, "A Midsummer Night's Dream" opened to rave reviews at last year's Toronto International Film Festival, and boasts a stellar cast, including David Harewood (Homeland, Blood Diamond), Kathryn Hunter (Harry Potter and the order of the Phoenix), Tina Benko (The Avengers) and Max Casella (Blue Jasmine). 
The filmed production is directed by Julie Taymor, the visionary director of the smash hit Broadway show 'The Lion King'. With cinematography by Rodrigo Prieto (Wolf of Wall Street, Argo) and music by Academy Award-winning composer Elliot Goldenthal (Heat, Frida), this immersive, inventive cinematic experience brings Taymor's acclaimed production to the big screen, giving audiences from around the world the opportunity to see this critically lauded, sell-out show.
Proclaimed as Shakespeare's most popular comedy, 'A Midsummer Night's Dream' is a play about love and obsession, jealousy and magic. 'A Midsummer Night's Dream' depicts the events surrounding the marriage of the Duke of Athens, Theseus and Hippolyta, which include the comedic adventures of four young lovers and a group of amateur actors, who are controlled and manipulated by the woodland fairies.
Julie Taymor, director of the project, said: "This is one of Shakespeare's most joyful plays, celebrating every aspect of love in all of its glory.  It was amazing to be able to interpret that not only in the stage production but now also transform it into a film. Instead of just having multiple cameras recording a live performance we were able to add days of shooting where we could control the setups. We literally shot on stage with moving cameras in order to have a dynamic and immersive energy to the scenes and to show angles, close-ups and reaction shots — shots the live audience could never see."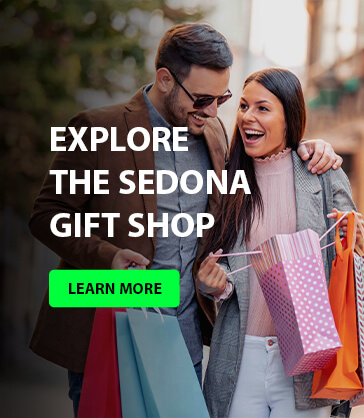 This "A Midsummer Night's Dream" is a new hybrid of film and theater where the best of both worlds has the opportunity to join forces and create a unique new form of entertainment.
Critical acclaim for Julie Taymor's 'A Midsummer Night's Dream' Stage show include:
"Visionary director Julie Taymor is a thrilling painter of theatre." (Time Out New York)
"A deliriously beautiful, deeply magical staging." (Newsday)
"The director who redefined spectacle on Broadway… has now given New York a Midsummer Night's Dream that doesn't so much reach for the heavens as roll around in them, with joyous but calculated abandon… For Ms. Taymor, the sky is not the limit. It's a supple canvas to be stretched and bent to the whims of the imagination." (Ben Brantley, The New York Times)

Julie Taymor's "A Midsummer Night's Dream" will be shown at the Mary D. Fisher Theatre on Sunday, June 28 at 4:00 p.m. Tickets are $15, or $12.50 for Film Festival members. Tickets are available in advance at the Sedona International Film Festival office or by calling 928-282-1177 or online at www.SedonaFilmFestival.org. Both the theatre and film festival office are located at 2030 W. Hwy. 89A, in West Sedona.