Jerome AZ (May 21, 2018) – Warm, easy nights of June in Jerome will set the perfect mood to welcome art lovers as they stroll the lovely galleries and studios that circle the town from the Old Jerome High School to Made in Jerome Pottery and The Lincoln Gallery. This first Saturday Art Walk on June 2nd will continue to delight the growing group of regulars as well as lucky newcomers to this wonderful evening.  The festivities start at 5:00PMthroughout the town with a free shuttle running until 8:00PM. With 20 open galleries and studios, there is plenty to spark any art aficionado's imagination. Great food and charming accommodations make Jerome a perfect weekend getaway. Four wine tasting rooms, live music at café's and bars and the offbeat ambiance of this mile high town are the perfect backdrop for a weekend of art.
Art can connect people through a visual story, documenting our lives, history, people and places. A passion for landscape and an appreciation of place and community inspires the work of Arizona artist, Karon Leigh. Her paintings remind us of the beauty of our environment, encouraging conservation and stewardship. A connection to community drives her commitment to giving back through her art. Karon recently opened a new art studio at the Jerome Art Center, in the historic high school converted to artist's studios at 885 Hampshire Ave, Building A, Studio 204 B, Jerome, AZ 86331. Karon's studio is open most weekends and during the Jerome Art Walk, every first Saturday of the month. Her paintings are often recognizable images of the Arizona landscape, but this non-representational artist follows the path of the abstract expressionist painters, those who attacked their canvases with a vigorous gestural expressionism, an art grounded in personal experience. You'll find a bold use of color and a raw emotion, inviting viewers to experience the art, rather than define it. Karon relocated to the Verde Valley in December to work with Friends of the Verde River, a conservation nonprofit located in Cottonwood.  The Verde River offers new inspiration for her artwork and with that in mind, an opportunity to share the story of the Verde River through art. Ten percent of all artwork sold from her studio will be donated to Friends of the Verde River to support their efforts to sustain flows, restore habitat, and promote community stewardship.
Visit Karon during the Jerome Art Walk, Saturday, June 2nd to learn how art can support a healthy Verde River. 
Inside the New State Motor Company, ceramic artist Janie Layers will be featuring a sculpture displayed in the Jerome Bible Art Museum titled: Woman Caught In Adultery. Janie is known for her whimsical animals and now has expanded to a new subject that is close to her heart.
Life is an identity crisis, and nothing brings this out more than a self-portrait. At Yester Day's Fine Art Gallery  a retrospective of all the characters she has been (or might have been) comes out in the watercolor sketches of the misguided and somewhat self-obsessed gallery owner and artist Ann Rabago. During June's Art Walk in Jerome, visit her colorful array images of herself to find out what too much introspection can produce, at 509 Main Street, in the lower business district, where the lavender flags fly.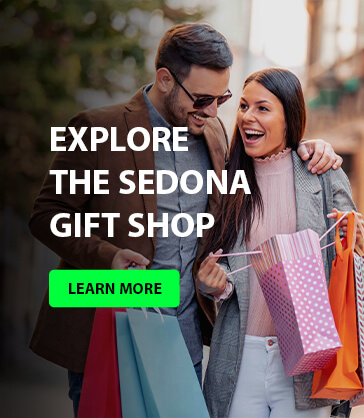 On the evening of the June 2nd Jerome Art Walk, Pura Vida Gallery will be hosting a show for Jerome jewelry artist Jed Deutschman.  Jed has been making his famous sterling silver conchos for many years which have been collected by locals and tourists alike.  On the evening of the Art Walk, Jed will be on hand to demonstrate how he hammers out these beautiful pieces and turns them into bracelets, belts, money clips, and more.  In addition, Jed will be showing some of his newest turquoise jewelry pieces.  His work has appeared in prominent publications, such as Vogue, Rolling Stone, People Magazine, Redbook, Arizona Highways, and Plateau.  His concho belts have been used as a sales embellishment by Levi Strauss Corporation in international sales campaigns.  His work is sought after and has adorned the likes of noted celebrities, such as Arnold Schwarzeneggar, Glen Campbell, and Larry Mahan.  Join Pura Vida for chocolates and champagne during the evening of the Art Walk and watch Jed as he creates his collectable pieces of art.
Zen Mountain Gallery is very pleased to introduce the collaborative art work of husband and wife Cindi and Joe Shaffer. Cindi works in kiln formed glass adding techniques such as enamel painting, screen printing, and solar plate relief printing combined with Joe's work in steel, wood and stone to produce highly creative one of a kind sculptural artworks, wall art, functional glass art and jewelry. Please join Zen Mountain Gallery for a glass of wine during art walk and check out what's new in the gallery.  
The Jerome Artists' Cooperative Gallery continues a solo exhibition of new work by Jerome based glass artist, Mark Galen Lucas. The show's title, "Delving: Contemporary Sculpture in Glass and More," aptly describes Mark Galen Lucas' approach to art as well as life. "When I start a project," Lucas confides, "I tend to obsess and dive in, allowing it to totally encompass my mind and my time." With such deep dives, it's inevitable that both the light and the dark sides of life are likely to surface. Lucas feels it's important to examine all areas of life to better understand who we truly are." Mark Galen Lucas works mostly with a torch and borosilicate glass. He has been working in glass for eighteen years having started his career when he was eighteen years old. One astonishing feature about Lucas' glass art is that his figures are full scale life-size works of art. In "Delving: Contemporary Sculpture in Glass and More," you will witness an intense cobalt blue glass female form standing upright. This figure alone has taken Lucas over four months to complete. The show runs until July 4. The Jerome Co-op is open daily from 10-6.
For more information about Jerome Art Walk, contact Donna Chesler at 928.301.3004.