Sedona AZ (October 18, 2016) – On Thursday, October 27th, at 6:30PM, Inspiration of Sedona & Church of the Red Rocks' Social Justice Committee will present Jeff Biggers' An Evening at the Eco-polis: Sedona multi-media theatre performance, followed by an open public discussion.
You're invited to this original multi-media show blending music and stories, with American Book Award-winning author and performer, Jeff Biggers. He will be joined by French musician Vincent Z, who'll perform classical jazz pieces as part of the show. The "Ecopolis" show (eco-polis meaning eco-city) has toured nationally, including performances in Chicago, San Francisco and many cities in the Midwest.
Unfurling a vision of Sedona in the year 2030, Ecopolis explores the opportunities of a green economy and a transformation into a "regenerative city" based on renewable energy, local food, zero waste, reconnecting our cities to biodiversity. Ecopolis is a unique musical and storytelling experience that asks cities to consider a new urban agenda that pursues inclusionary and just urban designs, and engages energy and transportation initiatives that positively enhance rather than undermine our environment.
Biggers is the Writer-in-Residence in Sustainability at the University of Iowa, where he founded the Climate Narrative Project. He has also written several works of memoir, investigative journalism, history and theatre, and has chronicled regenerative city efforts in Iowa and beyond for The New York Times and Huffington Post. His book, State Out of the Union: Arizona and the Final Showdown Over the American Dream, was selected as a Top Ten Social Science Book in 2012 by Publishers Weekly. His work has received the David Brower Award for Environmental Reporting. More info on Biggers can be found on his website: www.jeffbiggers.com.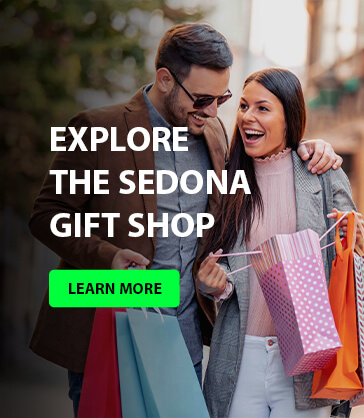 This performance comes to Sedona at a time when the City of Sedona is currently looking at a number of ways to fulfill making sustainability a fundamental goal of its community plan. It is hoped that this presentation will inspire and provide insight into further ways our city can become more sustainable and regenerative.
The Inspiration of Sedona meets on the 2nd and 4th Thursdays of each month at the Church of the Red Rocks. It is an open meeting group, that strives to work together collectively for the betterment of ourselves, our communities, and the world. Its current format involves presenting inspiring and personally empowering events about the social and environmental issues we're collectively facing, followed by interactive discussion.
Please be a part of the inspiration by joining Inspiration of Sedona and the Church of the Red Rocks Social Justice Committee on Thursday, October 27th, at 6:30PM, at the Church of the Red Rocks, upstairs in Painted Cliffs Hall, for this inspiring, community action, free multi-media theatre performance and discussion. For more info:
email: info@inspirationofsedona.org
Website: www.inspirationofsedona.org
Facebook: https://www.facebook.com/inspirationofsedona
928-284-4021