Sedona AZ (November 19, 2012) – Dynamic duos, James Ratliff and Bruce Marion, memorialize this season of giving. They model what philanthropy is all about not only in donation of funds but also in mobilizing community participation in support of, in this instance, the Humane Society of Sedona.
The Back Story
First, there was the October exhibition of Bruce Marion's "Second Nature: First Impressions" at James Ratliff Gallery for which Bruce chose to donate 10% opening night sales to The Humane Society of Sedona ("HSS"). The selection of HSS as the recipient of proceeds originated with the artist's personal history of active involvement with animal welfare matched with Jim Ratliff's recommendation of HSS as a relevant partnership.
There were more than opening night proceeds to HSS. Here's where innovative public involvement took place: Betsy Klein, Development Coordinator for HSS, brought dogs for adoption to the gallery on October 6 while inside, all ages could, and did, actually paint with the artist! More than 50 people, ranging in age from 5-85 watched and/or participated. They took palette knives in hand to jointly create the painting, "Haven" which will be donated to HSS fundraising efforts. See these artists at work: (http://www.youtube.com/watch?v=xnOA7id3b9w&feature=youtube_gdata_player)
HSS has been busily preparing for its December signature event, "The Twelve Strays of Christmas" conceived by Klein. ; http://events.r20.constantcontact.com/register/event?oeidk=a07e6ka9qufe197adb8&llr=sdaxljeab)
Meanwhile, Marion continued to work on "Haven" in his Chandler studio, enhancing and clarifying the work of his protégés.
The result? Visualize this!
In the shaded base of a canyon, a small stream wends its way to a distant horizon, where the earth is bathed in golden light. Artist Bruce Marion comments: "Haven" alludes to life's journeys, and the paths we must travel before reaching our safe havens. Painted in sublime tones of azure, umber and ocher, the 60″ x 48″ piece is richly textured, and features Marion's signature "inner glow." (description of "Haven" by Lee Wright, Lee Wright Studios)
What's next?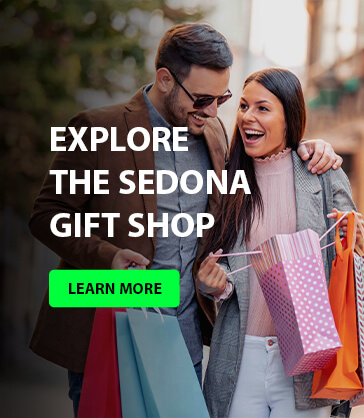 To celebrate the completion of "Haven", James Ratliff Gallery, the artist, Bruce Marion, his family, all painters who contributed to the work, HSS and the public are invited to a special reception at James Ratliff Gallery Friday, November 30 from 5 – 7 PM.
"Haven" will also be on exhibit at James Ratliff Gallery following Thanksgiving weekend.
The $6800 original will be available for sale by raffle ticket purchases (100 each, tax deductible) through HSS. Betsy Klein states: We have also added the option to buy tix when you register here: https://events.r20.constantcontact.com/register/eventReg?llr=sdaxljeab&oeidk=a07e6ka9qufe197adb8&oseq=
The drawing will be held December 21.
"Make the Miracle Happen"
"Make the Miracle Happen" is the theme for The Twelve Strays of Christmas. Marion is one of the USA's most exploratory, communicative and generous of contemporary artists. His educational "Breakthrough" two-day personal studio workshops are matched only by his artist in residency programs in private and public schools. These have been covered on ArtBeat; EIGHT's PBS Horizon feature, The Arizona Republic, and student work has been exhibited at the Hotel Valley Ho as well as become part of each school's permanent art collection. In addition to exhibiting at the James Ratliff Gallery, one of the USA's seven galleries in which Marion is featured, the artist will be participating in Scottsdale's three-month juried Celebration of Fine Art, Booths 249 and 250, beginning January 12, 2013
Call to Action
If you believe in miracles, join Bruce, his wife, Lee, Jim and Pat Ratliff, and Betsy Klein on November 30 at the James Ratliff Gallery!!
Further information: www.humanesocietyofsedona.com, www.jamesratliffgallery.com, www.brucemarion.com.