By Marisa Morton
Sedona News: Approximately 55% of all Americans take part in gardening activities, with many citing the joy of working in the Great Outdoors and watching their plants grow, as highly fulfilling. In the earlier stages of the pandemic, the sale of online gardening goods doubled, indicating that for many, this hobby was seen as a way to reduce stress, evade bad news, and work alongside others in a safe setting. Whether you have always been a passionate gardener or you are new to the game, you may enjoy reading about the myriad of physical and mental benefits that this hobby can bring.
Gardening Helps Promote a Positive Body Image
You would think that gardening involved working on beautifying your green space, but this activity can also feel better about your body. Research published in 2020 by academics at Anglia Ruskin University found that allotment gardening helped people appreciated their own body and its functions, promoting a greater acceptance of one's physical imperfections. Having a positive body image is important because it helps boost psychological and physical resilience, with are key to general wellbeing.
Gardening Promotes Self-Esteem and Fitness in Older Adults
Research by Kansas State University researchers has found that gardening is challenging enough to count as 'moderate exercise' for seniors. It can help them stay in shape, increase their hand strength, and improve their 'pinch force'—a skill that can wane as the years go by. Gardening can also help boost confidence, as it is challenging and fulfilling all at once.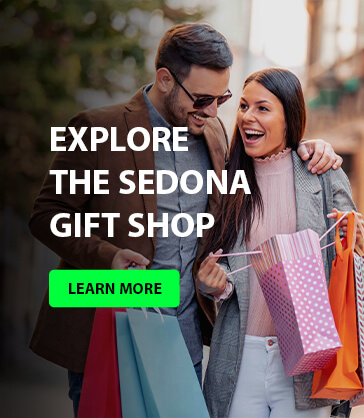 Gardening and a Sense of Community
People who do not have yards at home can take part in community gardening projects, many of which are undertaken in urban areas that are otherwise landscaped by professionals. Gardens for Humanity in Sedona, for instance, has a host of projects in Sedona and the Verde Valley in central Arizona. The project comprises gardens in schools, communities, and city areas. Its aim is to help people of all ages develop the skills, awareness, and desire to growth their own food. Projects like The Peace Garden at the Sedona Creative Life Center or the Sedona Winds Assisted Living Accessible Garden indicate the extent to which community gardens can coexist alongside professionally landscaped areas. These projects enable those who partake in them to feel part of their community. They help participants understand more about the importance of landscape design for plant survival. Participants learn to identify different planting zones, choose perennials and annuals that will brighten your spaces and grow easily, and plant ornamental trees that can provide shade during leisure moments.
Gardening Enhances Emotional Wellbeing
Princeton University students have found that gardening at home has a similar effect on happiness and emotional wellbeing as typical cardiovascular exercises and leisure activities like biking, hiking, or enjoying a meal at your favorite restaurant. Interestingly, its happiness boost is particularly evident in women and in people earning low incomes. It was the only activity (out of a total of 15) for which these groups of people reaped greater benefits than men and those earning medium or high incomes.
DIY Gardening Can Prevent Heart Attacks and Strokes
If you want to stay heart-healthy and avoid a stroke, take up home gardening as a new hobby. Recently published in the British Journal of Sports Medicine has found that this activity can reduce the likelihood of a heart attack or stroke by as much as 30% among people aged 60 and over. It also reduces the likelihood of death from all causes.
If you love gardening, know that you are doing more than bringing a beautiful garden to life. You are also doing your physical and mental health plenty of good. Gardening can promote better heart and cardiovascular health. It can also increase hand strength, boots fitness, and help you feel better about your physical appearance and life as a whole.