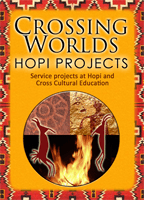 Sedona AZ (November 18, 2016) – Crossing Worlds Hopi Projects welcomes supplies and cash donations in support Hopi families for the 17th annual Hopi Holiday Project
The Hopi are living descendants of the ancestors of the Sedona-Verde Valley region.  As part of their ceremonial cycle of the year, Hopis visit shrine and ancestral sites throughout the region to renew blessings for the well being of all of us and Mother Earth.
"This holiday gifting is from a place of respect and thanks acknowledging the challenges of living on an Indian reservation in remote Northeastern Arizona far from the economic resources of urban America," says project director Sandra Cosentino. "Hopi families recognize and express gratitude for the support that flows from our communities—they tell me often that it is a big help."
Gifts for youth and elders are particularly welcome as well as cash donations to support purchase of youth supplies and food for families. For the kids (pre-school to high school age), the focus is on:  learning aides, workbooks, art supplies and sports equipment, new coats and new sweatsuits.   For elders, bagged toiletry sets are much appreciated that include: shampoo, creme rinse, toothpaste/brush, soap, hair and nail grooming items, dental floss, towel, wash cloth.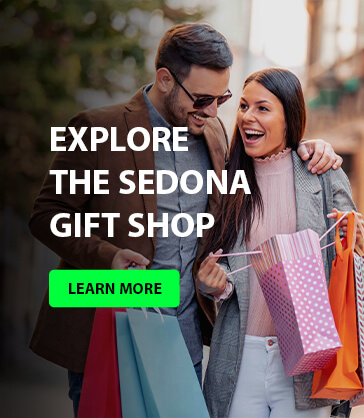 Hopi Project table locations on December 10 and 17 are:  Jay's Bird Barn in the Sedona Safeway center, noon – 4 pm, and at Tlaquepaque, 3 – 6 pm, Patio de las Companas.  
Collection barrel will at Great Southwest Gallery (Tlaquepaque: upstairs A207, Patio de las Companas) from Thanksgiving through December.
For more information, contact Sandra Cosentino at info@crossingworlds.org, see www.crossingworlds.org, or call 928-282-0846.