Sedona AZ (October 2, 2017) – Healthy World Sedona will present Sedona VegFest 2018 at the Sedona Performing Arts Center, 995 Upper Red Rock Loop Rd, on January 20 and 21, 2018, The event will feature speakers, cooking demonstrations, an art show, and exhibitors, all focused on promoting the health, ethical, and environmental benefits of a whole-food, plant-based (WFPB) diet and lifestyle. The theme for this year's event is "Peaceful Plates, Peaceful World."
Sedona VegFest 2018 will bring to Sedona some of the most widely respected experts and proponents of WFPB living for informative and motivating presentations. Dr. Caldwell Esselstyn, author of Prevent and Reverse Heart Disease, will deliver the keynote address on the personal health benefits of a WFPB diet. Several other widely renowned and highly respected speakers will address additional benefits of a WFPB diet for personal health, humane treatment of animals, and environmental sustainability, including Colleen Patrick-Goudreau, Keegan Kuhn, Dr. Michael Klaper, Brenda Davis, Jane Esselstyn, Sid Garza-Hillman, and Jane Velez-Mitchell.
A Sedona VegFest Art Show will be a unique part of the event, with over a dozen of Sedona's most gifted local artists displaying original works on the "Peaceful Plates, Peaceful World" theme, sharing sale proceeds in support of Healthy World Sedona and its mission. Additionally, Sedona VegFest 2018 will feature cooking demonstrations by plant-based chefs, delicious plant-based food, and an exhibit area with a full range of healthy and sustainable products and services. Healthy World Sedona is actively seeking individuals, organizations, or businesses to become part of Sedona VegFest 2018 as a sponsor and/or exhibitor.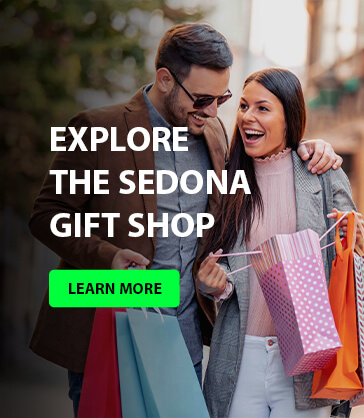 Early bird adult registration discounts for either day of Sedona VegFest 2018 are available at $25 per day or $40 for both days, through December 15, 2017.
Students with IDs may purchase early bird tickets for $15 per day or $25 for both days. Children under 12 are admitted free with a paid adult. The complete event program, opportunities for sponsorships, and a registration portal are available on the Healthy World Sedona website at healthyworldsedona.com/vegfest2018. Questions or requests for additional information may be directed to pr@healthyworldsedona.com.
Healthy World Sedona is a 501(c)(3) nonprofit organization based in Sedona, AZ. As an affiliate member of PlantPure Nation, it espouses personal health and well-being, the humane treatment of animals, and the recovery and preservation of our natural environment through a diet and lifestyle based on whole foods from non-animal sources. Further information about Healthy World Sedona is available at healthyworldsedona.com or by writing to info@healthyworldsedona.com.