By Tommy Acosta
Sedona AZ News: Wow! Another year has passed and a new one awaits us. Looking inside our crystal ball what do we see coming?
For one, the Covid pandemic rage is simply going to get scarier. We can expect more and more studies coming out reporting on the ever-increasing ratio of deaths of the vaccinated over the unvaccinated; a never ending array of new immune evading variants; a mind-boggling increase in respiratory infections that do not appear to be Covid related; a connection between the respiratory illnesses and the vaccine; young people dying of heart problems after a booster or first vaccine; a whole bunch more boosters; and perhaps new mandates and lock-downs.
In Sedona, it appears that the city's reticence in backing the Chamber of Commerce and destination marketing is finally paying off with small businesses suffering and closing, restaurants and lodging down almost 30 percent from last year; and an uncertain future in 2023.
And let's not forget bad weather, due to climate change, whether it's caused by humans or not; and the evaporation of tourism in Sedona.
But should we be worried about the doom and gloom predictions above?
Well, on the positive side we have Trump, Biden and DeSantis having a go at each other as we head into the following year's election.
Of course, there is the high wire act of Trump walking the tight rope to entertain us while the January 6 Committee and courts wait hungrily beneath salivating for the former president to slip and fall.
We have a new city council ready to tackle the looming financial crisis Sedona is going to experience next year when the visitors stop coming, spending cash like there's no tomorrow (they may be right there being no tomorrow) on projects that might never bear fruit.
Are we being a bit too morose here? There has to be something positive to look forward to.
For those with heavy investment in industry that profits from war, 2023 is going to be a banner year. The demand for machines that kill has never been higher and this war in Ukraine is a cash cow that will keep their portfolios full and fat.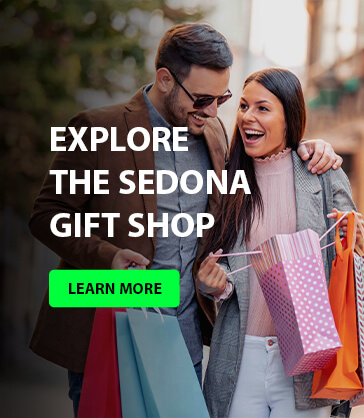 For those that invested heavily in Covid-related products like vaccines, Covid test kits, oxygen, masks and hospital equipment, the returns in 2023 should beat last year's, hands down.
Then there are those hoping to see certain local news outlets nosedive into oblivion. That's something to be happy about, for some, especially the besmirched.
And let's not forget the possibility that the sun could explode, or earthquakes shake the planet to pieces, making all of the above worries, moot.
Who knows. Maybe UFO believers will finally be believed if our cousins from outer or inner space decide to finally reveal themselves and either usher in a new age of peace and prosperity or one of eternal slavery for humankind.
Sigh… Perhaps we should count our fingers and toes and be glad we have 20 of them. Maybe we should give thanks, those of us in good health anyway, that we can walk, talk, move and groove in intact bodies.
Luckily, there is one gratitude that is indelible. One gratitude all of us locals can share. We live in Sedona, the most beautiful place on earth. That is the one thing we can all be thankful for.
Merry Christmas everyone! And a Happy New Year!