Celebrate St. Patrick's a couple days early with special concert!
Sedona AZ (March 10, 2020) – Celebrate St. Patrick's in Irish style a couple days early when John Freeman performs his show of traditional and popular Irish songs at the Mary D. Fisher Theatre on Sunday, March 15 at 7:00 p.m.
John Freeman is back for his third annual performance of Irish songs, stories and humor. There will be a lot of traditional songs, as well as many of the old favorites.  Many of the songs of the British Isles are integrated so John will be including a few more Scottish songs this year.  "Auld Lang Syne", which is sung all over the world on New Year's Eve, is from Scotland.  Many people do not know this.
Many Irish groups in the United States are really digging deep to come up with new material to enhance their repertoire.  John is doing the same.
"I like to keep the show moving along," he says. "People ask me where I get them from? And the answer is simple: some from the pubs in Ireland when I was over there."
John has performed all over the United States as well as Great Britain, Ireland and the European continent before settling in Sedona. He likes to give a little history behind a song if there is one.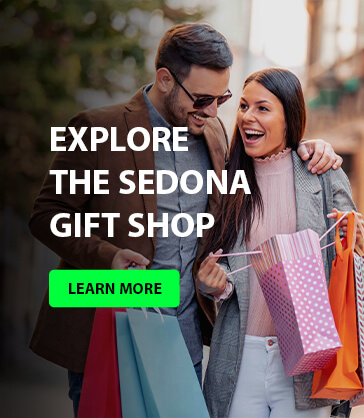 This special concert will feature a variety of styles from Folk to Classical along with stories, humor, instrumentals and whatever comes up.  It will be a fun evening.
You will hear stories of John's life in Ireland in the 1960s. Although it was only a couple of hundred miles from his home in England it was a whole new world with different customs and different sayings.
"Our histories were intertwined but we had many different ways of looking at it. Very much like one of us going down deep into Mexico for the first time and talking about our joint histories," added John.
"John Freeman's St. Patrick's Show" will be performed at the Mary D. Fisher Theatre on Sunday, March 15 at 7:00 p.m. Tickets for the show are $15 general admission and $13 for film festival members. All tickets include a meet-and-greet with John in the lobby after the show.
Visit www.SedonaFilmFestival.org for tickets and performance information or call 928-282-1177. Both the Sedona International Film Festival Office and the Mary D. Fisher Theatre are located at 2030 W. SR 89A in West Sedona.