Sedona News – The Rotary Club of Sedona Village held the 3rd annual Grocery Grab shopping spree on Saturday, April 23 at Clark's Market.
The Rotary Club of Sedona Village members sold tickets to friends, neighbors, and supporters for one month leading up to the shopping spree. The winner was chosen at the annual plant & seed sale held in the community garden on Saturday, April 16. The winner of the shopping spree this year was the Verde Valley Sanctuary.  
Shoppers representing the Verde Valley Sanctuary were able to choose items to treat the many children they are serving through their program. With 5 minutes to shop, the shoppers filled one cart with goodies including ice cream, cereal, cookies, and other treats they don't normally have on hand at the Sanctuary.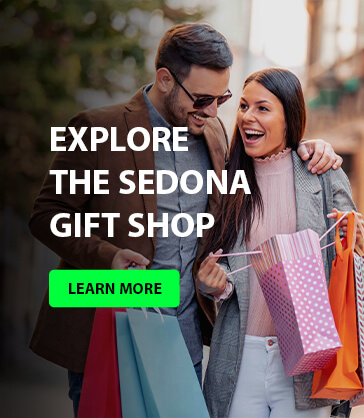 The Grocery Grab is an annual fundraiser by the Rotary Club of Sedona Village. Fundraising total was $10,000 this year and with these proceeds, the club will support many local programs and projects in the next Rotary year. Programs and projects include, among others, the community garden on the grounds of Big Park School; youth leadership programs, summer camp scholarships, Adopt a Family program, Verde Valley Imagination Library, and more.
The Rotary Club of Sedona Village is grateful for the 20 plus business sponsors in the Village of Oak Creek for supporting this event. Visit the website for a full list of sponsors. 
Visit www.sedonavillagerotary.org to find out more about this event, club activities, or membership.