Sedona AZ (May 19, 2015) – Goldenstein Gallery is honored to host this sacred and cultural event that continues the gallery's support of art as a healing medium and bringing the artists in residence experience to gallery visitors.
The creation of a sand Mandala is one of the most ancient and revered Tibetan traditions. Mandala means literally "that which extracts the essence." According to Buddhist scripture, sand mandalas transmit positive energies to the environment and to the people who view them. As part of their United States Tour, the Gaden Shartse Monks will be at Goldenstein Gallery in West Sedona creating a beautiful and sacred Green Tara sand mandala from Tuesday May 26 through Sunday May 31. The mandala takes a full five days of effort, completed by several monks at a time, including several Mandala Masters. Throughout the day the public is invited to observe the creation in process, as a team of monks take part in this ancient ritual of building an intricate sacred sand painting.
A tradition dating back over a thousand years, these specially trained monks use metal tubes filled with colored sand, creating a detailed, two-dimensional sand painting.   Prayers are said throughout the making of the mandala.
Mandalas formed from sand are unique to Tibetan Buddhism and are believed to effect purification and healing. The Monks begin construction of the sand mandala by consecrating the site with sacred chants and music. Over a number of days, they fill in the design with millions of grains of colored sand. While constructing a mandala, Buddhist monks chant and meditate to invoke the divine energies of the deities residing within the mandala. The monks then ask for the deities' healing blessings. At its completion, the mandala is blessed. The blessed sand is swept up with small portions offered to those present. The rest will be taken to Oak Creek where, after a short ceremony, it will be poured into the water to bless and purify the environment and all beings.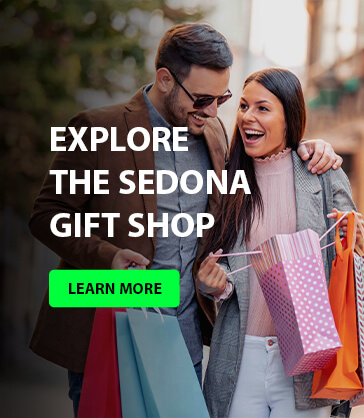 A mandala's healing power extends to the whole world even before it is swept up and dispersed into flowing water—a further expression of sharing the mandala's blessings with all.  Green Tara is the female Buddha of Compassionate Action.
The opening ceremony takes place on Tuesday May 26th at 11am.  Please join Goldenstein Gallery and witness this sacred ancient ritual throughout the week from Tuesday May 26th through Sunday May 31st with a closing ceremony. For information about additional events with the Gaden Shartse Monks please go to www.SacredArtsofTibetTour.org.
Voted Best Gallery in Sedona 7 years running, Goldenstein Gallery is known for its diversity of world-renowned local and regional artists in all media and styles.
Open daily, Goldenstein Gallery is located at 70 Dry Creek Rd in West Sedona. Parking available. Visit their website www.GoldensteinArt.com for their informative monthly E-zine or call 928-204-1765.