Sedona AZ (March 7, 2018) – The Sedona Hub has been a community venue providing affordable, flexible space for all things performance for almost 3 years! Classes, workshops, rehearsals, concerts and special events for the public that include the performing arts resound in the space almost daily. Regular inhabitants include Zenprov, Anything Goes, Music Together, Music in the House, Kirtan and Dances of Universal Peace.
The huge open walls provide for a rotating array of art shows from group themed exhibits to individuals showing retrospectives. Each opening includes a live performance and other performing arts events are planned to coincide with the art in the space.
With a commitment to provide a venue for local performers and groups, keeping it affordable, the Green Room Garage Sale is an invitation for the community to support the Hub and all it provides. Bring the stuff in your 'green room' that needs a home and perhaps find stuff to take that needs a new home!  Drop off your stuff on March Monday 12, Tuesday 13 or Wednesday 14 between 12-2 at the Hub (525B Posse Grounds Rd, next the Skatepark).
(The 'Green Room' is that place in a performing arts venue where performers hang out and stuff gets stuffed. We are not selling our green room stuff (although some might end up out there) but couldn't resist the St. Patrick's Day/Green Room fun!)
The Hub is supported by the City of Sedona – meeting their commitment to Sedona as a city animated by the arts – by contract with Red Earth Theatre. Under their management the space has evolved to include curtains to divide the space, two stage areas, track lighting for art displays, live plants, a welcoming kitchen with coffee and tea, 110 audience chairs, a red sofa, folding tables, sound system, performance lighting options and a Green Room of 'stuff'.
Red Earth Theatre continues to operate separately from their management and support services at the Hub. They put on full productions, readings and create in collaborations with a range of other organizations to bring live performance to their programs, including most recently Mental Health Coalition Verde Valley and the Prescott VA.
Just like other renters, Red Earth books and rents the space for their creative endeavors and both organizations share the Hub office space. Red Earth also brings technical, costuming, staging and other production support to events at the Hub. The Hub staff assists with PR, front of house and concessions as agreed with renters.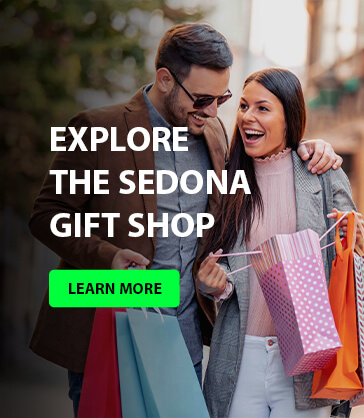 Rental fees help to meet the costs of providing the website, tech and marketing support, concessions and cleaning, as well as fulfilling all the office management and book keeping requirements.
A Level One Certified Sustainable Businesses, the Hub practices environmental and sustainable management – providing water and asking that renters do not bring disposable water bottles to their events, recycling bins, and conscious use of the heating and cooling system with curtaining over windows and green cleaning agents. We are grateful to all our renters who embrace that philosophy.
The Hub has become a place where community meets and creates and will continue to evolve with the engagement and input of our local performers, from the experienced to those who are just starting their journey – and all who value the arts as a pillar of our cultural landscape. It also hosts free family community arts events, bringing the arts to all.
We are also calling for volunteers to help set up tables in advance and host during the day. Additionally, it is an opportunity for musicians and other performers to do a little 'street performance' at the Hub and in our parking lot!  Please email us at info@sedonahub.org or call 928-282-0660 if you would like to be part of the Hub family Green Room Garage Sale.
Everyone is invited to come by the Sedona Hub on Saturday March 17th  between 8am-4pm in between your St Patricks' Day activities – visit the Hub, enjoy the view and contribute to your live performing arts home.
What: Green Room Garage Sale at Sedona Hub
When: March 17th, 8am-4pm
Where: Sedona Hub (525B Posse Grounds)
Sale Goods Drop off:  12-2 on Monday 12, Tuesday 13 or Wednesday 14 at the Hub (next the Skatepark).
For More information visit www.sedonahub.org or call 928-282-1660