Sedona AZ (September 27, 2014) – Sedona artist Susan Pitcairn increasingly finds herself exploring the art of "green living" these days, which will be featured at her home from 11 am to 2 pm at this year's National Solar Tour in Sedona Saturday, October 4th as well as a "Greening Harmony" educational garden tour October 11th.
"My husband Richard calls me 'Farmer Sue' lately," she jokes. A neighbor even asked if she was selling produce, as she can be seen daily puttering around several versions of "garden houses" she has built in the past year, her name for screened structures that can be covered with plastic and made into a greenhouses in the winter.
"I thought she was kidding," remarks Pitcairn. "We would starve to death on what I manage to grow here, between all the critters, the soil and hot,dry weather. My potato and squash beds were totally wasted by javelinas one night when I left the gate open, and we may never learn who cleanly removed a football sized watermelon near our 'Thousand Dollar' tomatoes. But seriously, I'm learning a lot about how to grow vegetables in Sedona."
"I've just discovered microgreens," she smiles. "They are fast and easy to bring to harvest going before the aphids know what happened."
And it's not just gardening she's exploring. Walk around the Pitcairn's 1990 stucco at 1865 Gun Fury Road and you will see an outdoor shower, a solar oven, a "laundry to landscape" greywater setup, two rain tanks installed by permaculturist Chris Anderson of ProBuild, a sometimes steaming compost pile and a terraced orchard designed to absorb rainwater.
Walk in the garage and you will find a ZENN Neighborhood Electric Vehicle and two hill-conquering electric bikes, powered solely by solar energy drawn from their rooftop photovoltaic system installed by Louis Galluzzi in 2012.
The Pitcairns cut waste and recycle so conscientiously that they have cancelled regular trash pickup. Instead, they take a trash bag every few months to Sir Moves a Lot, by Sedona Recyles, who hauls it away for $4.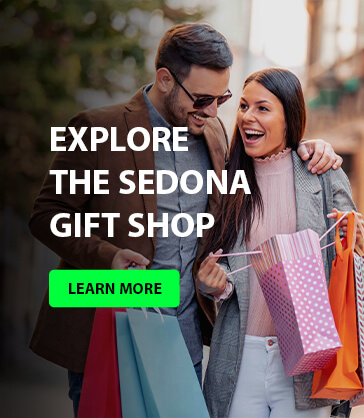 Nationally known for bringing a similar environmental ethic to their best-selling Rodale classic, "Dr. Pitcairn's Complete Guide for Natural Health for Dogs and Cats," both Susan and Richard are finding it fun and exciting exploring how to live more lightly and have convened a monthly "Permaculture Potluck Group" of like-minded friends who share ideas.
Concerned about depletion of fossil fuels as well as aquifers, fisheries and forests, plus an increasing array of toxins in food and water, the Pitcairns are guardedly optimistic that humans will eventually learn how to live sustainably as we adapt to the changes brought about by modern technology and population growth.
"And we aim to learn and share what the ordinary person can do to be part of the solution, without waiting on someone else to take action," Susan offers.
Finding herself the only homeowner to approach the American Solar Energy Society this year to offer their home for their 19th National Solar Tour, Susan was by default appointed as local tour organizer. In the process she has enlisted and learned from several experts on solar energy and sustainability who will be featured on the 2014 tour: October 4th  9 to 4 in Sedona and October 5th from 11 to 5 in Jerome and Cottonwood.
"It's been a lot of last-minute work," she notes, "but it's worth it. The earth is worth it. We are all worth it."
Printable detailed schedules and maps of the two days of local tours are at http://susanpitcairn.com/events. Or google "National Solar Tour" and use the online map on your phone. For more information contact Susan Pitcairn: 928-203-1095.