Sedona Az (March 5, 2016) The beauty of music is not so much defined by the scales that compose it but the sequence, combination
and timing of the notes played. Poetry is not just the rhyme but the words and meaning it conveys. When you combine poetry and music then we have what is called a song and songs are what the Green Light dance band is all about. On Friday, March 11, 7 to 10 p.m., Green Light brings their original music and songs to Sound Bites Grill in Sedona, Arizona.
Sound Bites Grill is considered to be one of the top live-music and entertainment venues in Northern Arizona. Offering fine dining, a true rock night club atmosphere, a professional sound system, lighting, stage and dance floor, it's definitely one of the best places around to catch Green Light perform live.
One of the things that make Green Light stand out from most other bands are the beautiful songs bass guitarist Tommy Acosta and co-writer rhythm guitarist Chicky Brooklyn write: songs of passion, loves won and loves lost — songs that make you feel young again; songs that cover the full spectrum of human emotion played with a fervor that was never lost.
"Our songs are the songs that we never got to record when younger because we had to hang our musical dreams on the shelf for a while to raise families and secure ourselves in the real world," Tommy said. "Now we are sharing them with the universe and our contemporaries. With growing up now behind us, we have gone back to what we love to do best and that's playing out in front of people and feeling like kids once again."
A green light tells us we can go; that it's safe to move forward. A green light tells us we are in the right path; that we can keep on going without interruption. No need to stop or slow down. All systems go. We love green lights in our lives because they tell us the path to our dreams is open. No stop signs. No red lights — just full-steam ahead into the future. For Green Light the band, that's what the music they write and perform is all about: a "green light" to play songs that live forever in your heart.
With local-musical luminaries like Uncle Marc Wolin on Trombone, keys and vocals, Robin Miller on lead guitar and vocals, Mike Leibowitz rounding out ensemble, this band has become one of Northern Arizona's most popular original rock 'n' roll vocal harmony groups. Their original compositions, span the full gamut of human emotions, from loves lost to loves gained and everything in between, each telling a musical story in a way everyone in the audience can relate too and sing and dance along with. They play original songs that lift you up, make you smile or make you cry — songs that touch your heart and make you fly.
"When we play people come to us after the shows almost crying because they say we are playing the music they never got to hear in their youth." Chicky said. "One person put it like this. 'We are still alive'. Meaning that our generation is still out there side-by-side musically with the youth of today."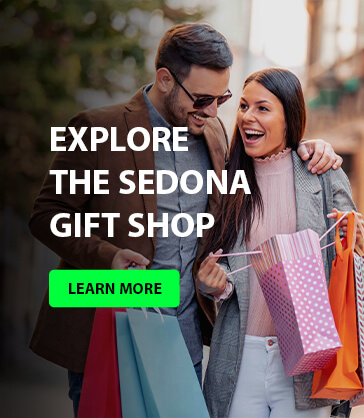 For Tommy, it's about breaking the time barrier. "When we play now we find a wall of people standing on the dance floor smack in front of the band, swaying and dancing and singing along with the choruses," he said. "I watch them with awe as they transform from grown ups into teenagers again, dancing to the band at the high school gym like they did when they were young. The years are gone and we are all young again. We cross the walls of time in that moment."
The late Barry Carollo, a local sound engineer, musician and producer summed up the appeal of the band in one beautiful sentence.
 "Their music is inspired, their performance impeccable, their individual talents melding to create a musical story greater than the sum of its parts, lifting the heart and strengthening the spirit," he said.
Make it a point to see Green Light at Sound Bites and see for your self what the buzz is all about. Visit Greenlightrocks.com or soundbgitesgrill.com to learn more. Call 928-282-2713 to make a reservation as the Green Light shows are usually sold out well in advance. Visit soundbitesgrill.com.