Cottonwood AZ (March 13, 2013) – One of the great country, bluegrass vocalists of our time, Laurie Lewis, will be joined by her long time musical partner, mandolin/guitarist Tom Rozum at Old Town Center for the Arts on Friday, March 22nd at 7:30 PM.
"Judging by the respect she has among fans and peers in the industry," says IBMA executive director Dan Hays, "Laurie is one of the pre-eminent bluegrass and Americana artists of our time. She spreads her talent over several genres – bluegrass, folk, country – and with the recognition she has within all those fields, I would certainly say she's one of the top five female artists of the last 30 years. And she continues to make great music."
Legend is not always loud. Particularly in the beneath-the-radar sub streams of American folk music and bluegrass, it is bestowed more by whispered word-of-mouth, over years and decades, than by the hurried hype and ballyhoo of the pop mainstream. You can't measure Laurie Lewis's 30-year career with the usual commercial yardsticks. A stirring vocalist, gifted songwriter, champion fiddler, and topnotch bandleader, she has won a Grammy, in 1997, and twice been named Female Vocalist of the Year by the IBMA (International Bluegrass Music Association).
If you listen down the back roads of acoustic Americana, however, you'll soon realize this soft-spoken, sweet-singing California fiddler, singer and songwriter is something very special. With nearly 20 solo, duo, and band albums to her credit, she has just released 'Skippin' and Flyin' a personal tribute to the Father of Bluegrass, Bill Monroe, on the 100th anniversary of his birth, and mixes songs from the bluegrass repertoire and contemporary writers and Lewis' originals. In turns lively, exciting, deep and heartfelt, the songs feature Lewis' expressive vocals and instrumentation. Joined by GRAMMY Award-winning bassist Todd Phillips, the legendary Craig Smith on banjo, and mandolinist/vocalist Tom Rozum, who will join Laurie at this one night only performance at Old Town Center for the Arts.
In bluegrass and country circles, Laurie Lewis is at the top of the list. Laurie's songs helped shape the template for the modern bluegrass-pop style. She loves to play off the rhythm, helping to free the genre from its barn burning tick-tock cadence, and giving her songs a sweet sense of space that makes them at once inventive and warmly familiar.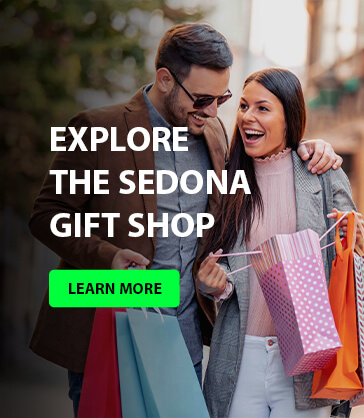 Tom Rozum has been Laurie Lewis's performing companion since 1986. A renowned mandolinist, he is also an accomplished fiddle, mandola, and guitar player; his vocal duets with Laurie call to mind the Louvin Brothers, the Everly Brothers, and other greats. Their 1996 CD, "the Oak and the Laurel" was nominated for a Grammy. "I love to have a partner to sing with, crave it deep down inside," Lewis says. "And Tom's the same way. He's a very conversational mandolin player, always responding to what's going on at the moment." Tom has also issued a highly regarded solo album, Jubilee.
Tom's crisp musicianship and comic banter add verve and excitement to every Laurie Lewis – Tom Rozum performance. Lewis's stage shows are renowned for their musical virtuosity and front-porch friendliness. Coming of age in such a convivial music scene, she has a keen gift for inviting audiences into her music. As with everything she plays, the point is sharing, not strutting.
Don't miss this unique opportunity to see Laurie Lewis and Tom Rozum, who've performed in major festivals, the Grand Ole Opry, and NPR's Prairie Home Companion, right here in Verde Valley at the elegant Old Town Center for the Arts on Friday, March 22nd at 7:30 PM.
Old Town Center for the Arts Is located at 5th Street & Main in Old Town Cottonwood. Tickets for Laurie Lewis and Tom Rozum are $18 in advance, $20 at the door, and $25 priority seating in the first 3 rows. Tickets are available online at showtix4u.com. Tickets are also available in Cottonwood at: Orion Flour Garden Café and Jerona Java Café and in Sedona at Crystal Magic. For upcoming events, visit www.oldtowncenter.org. For further information, contact Elena Bullard at 928-634-0940.