Sedona AZ (August 26, 2018) – The Fine Art Museum of Sedona, formerly Sedona Art Museum, introduces a new name and new Board members.
Mary Byrd, Chair of the Board of Trustees, announced the museum officially changed its name to Fine Art Museum of Sedona (FAMoS) as it is a more accurate representation of the mission and vision for the museum. "The purpose of a fine art museum in Sedona is to encourage discovery and inspiration by awakening the imagination through thought-provoking fine art, workshops, and other programs," explains Byrd.
In addition, the museum recently acquired two new Board members. Robin Garman, formerly Chief Operating Officer and Counsel for a New York hedge fund company; and Carol Kahn, Editor/Owner of Sedona ArtSource magazine were recently elected to the Board of Trustees.
"Robin brings to our board a fine legal and entrepreneurial back-ground.  She is a forward thinker who realizes the positive impact an art museum will have on the community," said Byrd.
Garman received her J.D. from the University of Miami School of Law, and her LL.M Corporate Law from New York University School of Law. She began her career as a compliance officer for the American Stock Exchange, becoming Associate General Counsel for Shearson Loeb Rhoades from 1980 to 1983.  For the next 14 years, she served as Vice President of Lehman Brothers.
Robin operated a solo general law practice for three years before returning to New York as Chief Operating Officer and General Counsel of Eagle Rock Capital Management.  She moved to Sedona in 2015.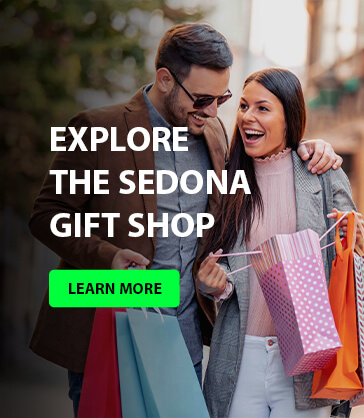 With more than 35 years of experience in the media business, Carol Kahn's career encompasses television, radio, print, digital, and photography. She has been involved in every aspect of the business including news, public affairs, programming, promotions, sales management, marketing as well as producing and hosting for television and radio. She has interviewed many well-known public figures, athletes, and celebrities.
"Carol has an extensive, multi-layered business background," added Mary Byrd, "and we are delighted she has joined our board. She loves Sedona, the arts and shares our vision of a fine art museum for the Verde Valley."
Since moving to Sedona, Carol served as Creative Director for Red Rock TV, selling and creating commercials for clients and producing "Art & Soul" featuring four Sedona artists.  For the Sedona International Film Festival, she interviewed filmmakers and celebrities for live broadcasts in 2017 and 2018; and for the last three years has participated in interviewing celebrities and filmmakers for the Illuminate Film Festival.
The Fine Art Museum of Sedona is seeking a few more trustees for its board.  If you are interested in volunteering or wish up to date information about FAMoS, please call 1 888-602-2667 or visit www.fineartmuseumofsedona.org.