Sedona AZ (August 25, 2016) – Since the kids are back at school, it's the perfect time to come to Red Rock State Park and learn about nature. Even if your kids are all grown up, stop by for our featured events in September 2016, one of our daily bird walks or nature walk, or explore on your own. The cost is Red Rock State Park's Entrance Fee of $7 per person for those aged 14 and up, $4 for children aged 7 to 13 and free for children 6 and younger. An additional fee is charged where noted. Make reservations at (928) 282-6907. Find out more at AZStateParks.com/parks/RERO.
Monarch Migration with Gail Morris on Sunday, September 25 at 9 a.m.:
Every Fall Monarch butterflies undergo a migration to Mexico and California. Late September is the time they typically move through Arizona and hopefully will pass through Red Rock State Park. Join Gail Morris, Coordinator of the Southwest Monarch Study, Monarch Watch Conservation Specialist, and Vice Chair of the Monarch Butterfly Fund, for a morning of butterfly netting and tagging. Tagging Monarchs allows the Southwest Monarch Study to increase the public knowledge of migratory patterns and determine the destination of Monarch butterflies. This program is included with park entrance fees. Make a reservation at (928) 282-6907.
Lecture – Nature & Technology: Friends or Foes? with Dr. Andrea Houchard on Sunday, September 25 at 1 p.m.:
Screens, phones, gadgets and games are reputed by many as an impediment to people connecting with the natural world. However, it may not be the technology in itself, but how technology is used that is responsible for the disconnect. This interactive discussion will explore the relationship between technology and nature and give you an opportunity to discuss your own experiences. Dr. Houchard is a professor of Philosophy in the Public Interest at Northern Arizona University. This program is included with park entrance fees. Make a reservation at (928) 282-6907.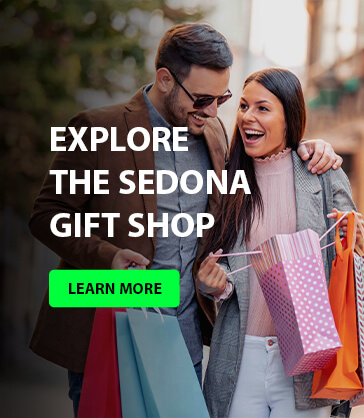 Bird Watching: On Wednesday and Saturday mornings at 7 a.m., bird enthusiasts will join a naturalist for a guided walk appropriate for beginning and advanced birders. Bring your own binoculars and see how many different types you can spot. (Limited number of loaners available.) Visitors will see a wide variety from the more than 30 species of birds that make the park their home. The Hummingbird Patio or visitor center roof are excellent spots to start your tour. Most year-round birds are found in the riparian area next to Oak Creek or along the field behind the visitor center. The Audubon Society has designated Red Rock State Park as an Important Birding Area because of the many species who live or visit here.
Nature Walk: Daily at 9 a.m., a volunteer naturalist leads a guided nature walk and informs visitors about the different life zones of Red Rock State Park. The subjects discussed on the walk include: plants, wildlife, geology, history and archaeology. The walk is a learning experience allowing participants to take part in question and answer sessions.
WHAT: Events at Red Rock State Park
WHEN: Throughout the month of September 2016. Find out more by calling (928) 282-6907 or visit at AZStateParks.com/parks/RERO.