"Phillips sang with agile coloratura and impressive high notes, she shaded phrases with myriad colors and imbued this showpiece with an intimate intensity." –New York Times
Sedona AZ (March 6, 2013) – The stars will shine in Sedona Sunday, April 21 at 2:30pm when members of the Metropolitan Opera and The Chamber Music Society of Lincoln Center perform an afternoon program at St. John Vianney Church, 180 St. John Vianney Lane in Sedona. The concert is made possible with support from Martha Mertz & Edward Ingraham, and Linda & Aiden Ferry.
"We're truly delighted to bring three of today's most superb artists to Sedona," said CMS director Bert Harclerode. "Each has established themselves as a leading artist in their own field and the critical reviews for each demonstrate the respect each has earned." The program will include music from around the world including Russia (Arensky and Rachmaninoff), France (Gounod), Italy (Tosti, Braga , and Mascheroni), Germany (Schumann) and more including the British Isles' Harry Williams – composer of "It's a Long Way to Tipperary."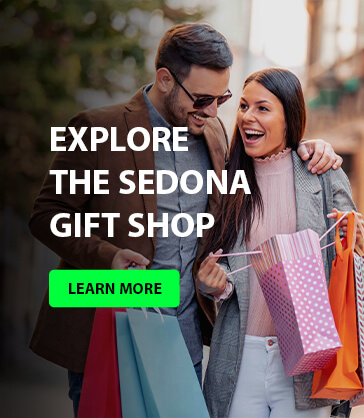 Alabama-born soprano Susanna Phillips, recipient of the Metropolitan Opera's 2010 Beverly Sills Artist Award, continues to establish herself as one of today's most sought-after singing actors and recitalists. 2012-13 sees Phillips take the stage of the Met for her fifth consecutive season, this time to perform Donna Anna in Mozart's opera Don Giovanni, conducted by Edward Gardner. Her opera season in New York City continues with her return to the Perlman stage at Carnegie Hall for a special concert performance, portraying Stella in Previn's A Streetcar Named Desire opposite Renee Fleming—a role which she will then perform at Lyric Opera of Chicago. Phillips also makes her solo recital debut at Carnegie Hall this season, presenting a program with accompanist Myra Huang in Weill Recital Hall. Ms. Philips returns to the Metropolitan Opera during the 2013-2014 Season in Mozart's Cosi Fan Tutti. The Financial Times stated, "Susanna Phillips … demonstrates rare stylistic fluency, canny pathos, and dynamic finesse. Susanna Phillips. Remember the name."
Anne Marie McDermott is acclaimed throughout the United States, Europe and Asia. The breadth of her repertoire matches that of her instrument, spanning from Bach, Haydn and Beethoven to Rachmaninoff, Prokoviev and Scriabin to works by today's most influential composers and has played concertos, recitals and chamber music in hundreds of cities worldwide. Anne-Marie has been an Artist Member of The Chamber Music Society of Lincoln Center since 1995. In 2011 she was appointed Artistic Director of the Vail Valley Music Festival in Colorado. In addition as an Artistic Director, Ms. McDermott leads the Ocean Reef Chamber Music Festival in Florida and the Avila Chamber Music Celebration in Curacao. Ms. McDermott's passions have recently coalesced in several important projects that are indicative both of her popularity and the range of her musical interests: the presentation of the complete Prokoviev Piano Sonatas and Chamber Music as part of the Lincoln Center Festival; The Chamber Music of Shostakovich at the Chamber Music Society of Lincoln Center ; the premiere of Charles Wuorinen's Piano Sonata No. 6; and the performance and recording of Gershwin's Complete Works for Piano and Orchestra with the Dallas Symphony (2008, Bridge Records). The latter was named Editor's Choice by Gramophone. Her critically acclaimed recording of the complete Prokoviev Piano Sonatas (2009, Bridge Records), Gramophone wrote, "we have waited a long time for an American pianist of this stature."
Paul Neubauer is an Artist Member of the Chamber Music Society of Lincoln Center. His exceptional musicality and effortless playing distinguish him as one of this generation's quintessential artists. Balancing a solo career with performances as an artist member of The Chamber Music Society of Lincoln Center, Neubauer at age 21 was the youngest principal string player in the New York Philharmonic's history. The New York Times said, "Mr. Neubauer's seamless control of the bow, his intonation, his rich and varied tonal palette mark him as a member of the elite." He is the chamber music director of the OK Mozart Festival in Bartlesville, Oklahoma as well as artistic director of the "Chamber Music Extravaganza" in Curacao. During his six year tenure with the New York Philharmonic, Paul Neubauer appeared as soloist with that orchestra in over twenty performances. Born in Los Angeles, Neubauer studied with Alan de Veritch, Paul Doktor, and William Primrose. He holds a Master's Degree from The Juilliard School where he is now a member of the faculty. He also teaches at Mannes College.
Concert tickets, $40 for reserved and $19 general admission may be purchased on line www.Chamber MusicSedona.org or by calling 928.204.2415. General admission tickets may also be purchased in Sedona at Bashas' and Rycus' Corners-VOC.
Chamber Music Sedona's 30th Anniversary Season is made possible with underwriting support from Aspey, Watkins & Diesel, P.L.L.C., Attorneys at Law. Additional support comes from The City of Sedona, The Arizona Commission on the Arts with funding from the State of Arizona and the National Endowment for the Arts, the Verde Valley Medical Center, The Margaret T. Morris Foundation and WESTAF.