Cottonwood AZ (June 17, 2021) – Friends of the Verde River has landed one of the first ever grants from the brand new 4Rivers Fundin May 2021. Friends of the Verde River works collaboratively for a healthy, flowing Verde River system. The Verde River flows through the center of Arizona, from the Chino Valley to the Phoenix metropolitan area. The 4Rivers Fund is administered by the Grand Junction-based Forever Our Rivers Foundation and was generously seeded with $1 million by The Walton Family Foundation earlier this year. It will supply annual grants to protect four southwestern waterways, forever.
Forever Our Rivers plans to grow the fund to nearly 6-million dollars over the next 5-years by recruiting new business partners and individual member donors. The 4Rivers fund will support Utah's Escalante River, Colorado's Dolores River, and Arizona's Gila and Verde River system in perpetuity.
"I'm excited to be a part of this group of river organizations that are receiving these grants, says Friends of the Verde River Executive Director Nancy Steele." Friends has been restoring riverside habitat in the Verde Watershed for ten years. Ongoing funding will enable us to continue supporting our communities and the wildlife that depend on this healthy, flowing river system in Arizona."
"Our top priority is to ensure the health of these four watersheds for generations to come," says Forever Our Rivers Executive Director, Joe Neuhof. "We're administering $150,000 in grants from the fund this year, and that is just the beginning. We're already busy building the 4Rivers Fund and will continue to do so over the next five years."
The Verde River, which runs from Arizona's Central Highlands near Paulden to the confluence of the Salt River north of Phoenix, has benefited mightily from the programs and initiatives made by Friends of the Verde River over the last 10 years. Friends has worked with The Nature Conservancy, the Prescott, Coconino, and Tonto National Forests, the Arizona Water Protection Fund, and many more agencies and organizations to reduce the prevalence of invasive species like tamarisk, tree of heaven, Russian olive, and giant reed; and replaced them with planted cottonwoods and willows to increase healthy native habitat along the iconic western river.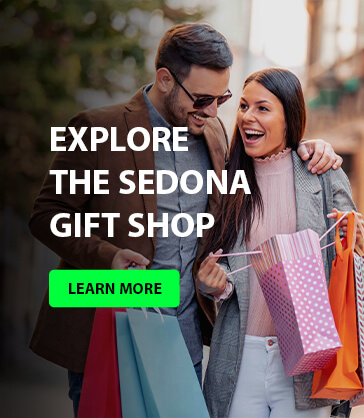 If you've been lucky enough to visit the Verde in the last decade, you may have noticed the improvements as removing invasive woody plants opened up more places where you can get to the river.
"The Verde River system is a fragile and diverse ecosystem that is home to 270 species of birds, 94 species of mammals, and 76 species of native amphibians and reptiles," says Friends of the Verde Rivers Executive Director, Nancy Steele. "We appreciate the generous contribution from Forever Our Rivers to help us fulfil our mission for a healthy, flowing Verde River system."
The 4Rivers Fund is a collective effort by Forever Our Rivers Foundation, the Walton Family Foundation, and other partners to protect that investment. It will help Friends of the Verde River maintain habitat restoration gains and monitor for new ecological threats. This year's $40,000 4Rivers grant will help Friends of the Verde River sustain flows, restore habitat, and inspire river stewards.
Three other nonprofits – RiversEdge West, Gila Watershed Partnership, and Grand Staircase Escalante Partners – have made similar restoration gains. They also received grants to protect habitat gains in the inaugural round of funding, totaling $150,000.
Forever Our Rivers works with business partners and individuals to raise funds for rivers. The businesses gain access to the Foundation's logo, network, and river health stories for marketing purposes. Market research increasingly shows that businesses and brands gain new customers and retain customer loyalty by supporting the environment. Forever Our Rivers helps them give back.
Contact Joe Neuhof, Executive Director of Forever Our Rivers Foundation at joe@foreverourivers.org and Nancy Steele, Executive Director of Friends of the Verde River at nancys@verderiver.org.