Verde Valley News – Friends of the Verde River is pleased to announce the recipients of the annual River Friendly Living small grants program.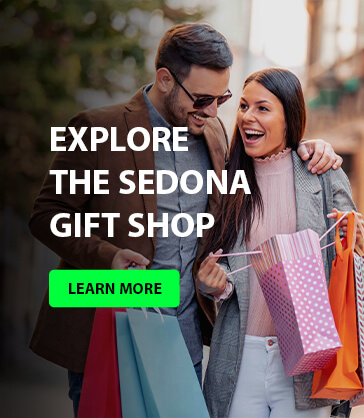 Due to the overwhelming support of more than 30 local businesses, Friends of the Verde River was able to fund four worthy projects in 2022. Since 2014, these businesses have put nearly $100,000 back into our community. All of the participating businesses are taking big steps to becoming certified as River Friendly Businesses.
The goals of the grant program are to improve local river health, outdoor recreation, and river education by assisting in the implementation of River Friendly Living projects. 
Grants were reviewed and selected by the Business Partner Advisory Council which is made up of local participating business representatives. Six applications were received, and the winners are: 
●      $5,000 Verde River Institute – Verde River Rangers
●      $5,000 was awarded to the Verde River Institute in Clarkdale for the continuation of the Verde River Ranger Program. The Verde River Rangers have been in operation for several years in response to the growing number of visitors and new boaters in the Clarkdale section of the Verde River. The Rangers educate visitors about boating safety and etiquette, as well as taking water samples and doing trash clean ups. 
●      $3,000 Verde Earth Technologies – Equipment purchase for Invasive Species Removal
●      Verde Earth Technologies is a crew of Military Veterans that are protecting our waterways through invasive species treatment. They have received funding for the purchase of new equipment such as chainsaws that will allow them to continue treating the invasive throughout our region. 
●      $1,000 Verde Village Property Owners Association – Invasive treatment in the Preserve
●      The Verde Village Property Owners Association maintains a 3-mile stretch of the Verde River that is designated as a preserve. This habitat is of great importance for many animals including migrating birds. The VVPOA has received funding to improve the habitat through invasive species treatment.
●      $1,000 Verde Valley Cyclist Coalition – Phase 3 of the Blowout Wash Trail
●      The Verde Valley Cyclist Coalition is working in partnership with The City of Cottonwood, the Town of Clarkdale, Friends of the Verde River, and other organizations to expand the Blowout Wash Trail System. This multi-use trail provides important access to recreation through biking, hiking, and horseback riding in the Verde Valley. The completed trail will connect multiple communities and eventually provide a path from the top of Mingus Mountain to Sedona.
"We had a highly competitive pool of applicants, and I am very pleased with the award winners," said Nancy Steele, Friends' Executive Director; "I encourage all business owners to consider joining the Business Partner program. Businesses that support this small grant program enrich the river system and our communities greatly."
Winners were announced at Friends of the Verde Rivers' Fiesta de la Garza in December 2022.