Sedona AZ (November 6, 2014) – Mark your calendars! Sedona Arts Center proudly presents a series of free presentations by Master Artist Kurt Wenner November 10–12, 2014. This series of free talks will reorient you to the legacy of our past and create a new sense of possibility in the present. For artists, art lovers and those interested in the arts historically and currently this will be an inspiring set of presentations!  Each presentation is held at Sedona Arts Center in Uptown Sedona from 7–8 p.m., November 10, 11 and 12, 2014.
Re-Awakening the Renaissance
Monday, November 10, 2014
7–8 p.m.
The European classical tradition in art has been lost in our century, but does it need to stay buried? Artist Kurt Wenner has spent a lifetime pursing artistic ideas that have been thought lost or are no longer considered a valid means of expression for the contemporary artist. In doing so, he has created an immensely popular art movement, 3D Pavement Art, and has traveled the world creating images in a wide variety of media for an incredibly diverse set of clients. In this presentation, Kurt Wenner will recount his journey and explain the historical and conceptual basis of his artistic motivation. 
A slideshow and lecture recounts the experience of traveling to Europe and transforming the folk art of the Italian madonnari into a lively, contemporary, international sensation.
The Nature of Creativity
Tuesday, November 11, 2014
7–8 p.m.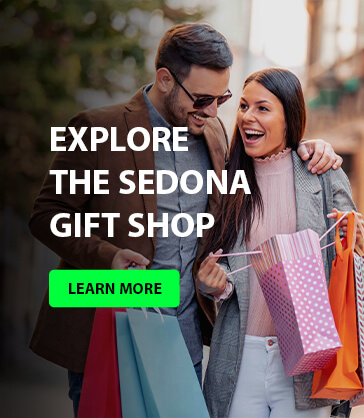 In this presentation Kurt Wenner proposes a profound and all-encompassing insight about the source of creativity and its great power to transform the world and our relationship to it. He will explain how a clear and incisive understanding of the creative process is essential in order to understand our historical misconceptions so that we can construct a new paradigm. Because creativity is what enables ideas to become manifest in the physical world, it is an essential component both of nature and of human experience. Only through understanding the essential structure of creativity can we make meaningful and effective changes in contemporary thought.
Classical Drawing
Wednesday, November 12, 2014
7–8 p.m.
As part of this presentation Kurt will introduce a series of four workshops to be held in April 2015 at the Sedona Arts Center. The formal structure of classicism is rooted in the ancient principles of sacred geometry and the physical nature of human perception. No other artistic language has surpassed classicism in the ability to communicate form and space to a viewer, or to recount a narrative. Kurt Wenner will demonstrate how a classical drawing is both ?abstract? in its formal structure and ?pure? in design. He will show that the classical tradition is not a style, but a language of form based on a profound knowledge and appreciation of the physical universe and man's participation in it.
Foundations for the Master Artist 
Perspective and Illusion April 13–15, 2015
Classical Drawing April 17–21, 2015
Materials/Grounds and the Ideal Palette April 23–25, 2015
Old Master/New Master Painting April 27–May 1, 2015
Perspective and Illusion May 2–4, 2015
Sedona Arts Center is a 501(c) 3 nonprofit educational institution dedicated to nurturing creative discovery, learning and sharing through arts education and artistic development. For more information call 928-282-3809 or visit SedonaArtsCenter.org.