Sedona AZ (July 21, 2016) – On Thursday, July 28th, at 6:30 PM, Inspiration of Sedona will present the free Arizona premiere of the new award-winning Dear President Obama: The Clean Energy Revolution Is Now documentary, followed by an open community discussion.
Dear President Obama: The Clean Energy Revolution Is Now is narrated by 3-time Academy Award nominated actor Mark Ruffalo. It calls on President Obama to ban fracking and join the "anti-drilling" majority growing across the US.
Executive produced and narrated by actor/activist Mark Ruffalo, and produced by filmmaker and explorer Jon Bowermaster, Dear President Obama takes a cross-country look at drilling. Highlighting its variety of contaminations, the stories of its victims, and the false promise of an economic boom, the film focuses on clean energy solutions that would allow us to proceed towards a future that does not rely on yet another dirty fossil fuel extraction process. Interviews with scientists, economists, health professionals, geologists, and whistleblowers provide the core narrative of the film. Its producers hope to convince the current President and those that will follow to join the "anti-drilling" majority growing across the US, and call for fossil fuels to be kept in the ground.
Since 2008, under President Obama's watch, the drilling and fracking industries have boomed across the United States. One result is that today, more than seventeen million people live within a mile of at least one oil or gas well, putting their livelihoods, health and property values at risk. Every race, culture and socio-economic class has been impacted, from urban dwellers to the suburbs, rural America to its coastlines. Fracking supporters contended this rush would create a newfound American "energy independence." In fact, with oil and gas prices plummeting during the past year, all the boom seems to have done is slow progress toward investing in renewable energy sources.
"Our country is at a critical crossroads between continuing to make people sick and ruining the climate by drilling for fossil fuels, or embracing the clean energy revolution," says Ruffalo.
"We can and must power our country with renewable energy from the wind, sun, and water, which will reinvigorate our economy with jobs and prosperity. Dear President Obama tells the stories of the harm oil and gas drilling is causing Americans across the country and sets forth the importance of building a bright, clean energy future now. In his remaining time in office, we are asking President Obama to be a visionary clean energy leader and to help the millions of Americans hurt by drilling and fracking."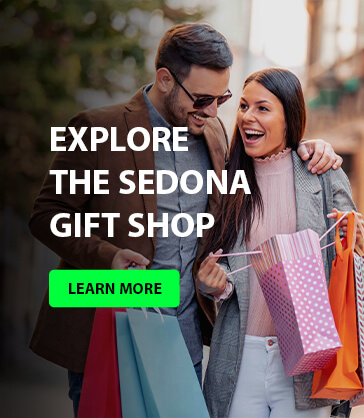 "Though nominally targeting the current President," says Bowermaster, "the message of the film is aimed at every elected official in the U.S. 'Keep fossil fuels in the ground' should be the new mantra for them all."
The Inspiration of Sedona meets on the 2nd and 4th Thursdays of each month. It is an open meeting group, that strives to work together collectively for the betterment of ourselves, our communities, and the world. Its current format involves presenting inspiring and personally empowering events about the social and environmental issues we're collectively facing, followed by interactive discussion.
Please be a part of the inspiration by joining us on Thursday, July 28th, at 6:30 PM, downstairs at the Church of the Red Rocks, for this informative and empowering, free new documentary film. For more info:
email: info@inspirationofsedona.org
Website: www.inspirationofsedona.org
Facebook: https://www.facebook.com/inspirationofsedona
Phone: 928-284-4021
The Inspiration of Sedona meets in the basement at the Church of the Red Rocks, 54 Bowstring Drive, Sedona. (From Highway 179, turn onto Bowstring Drive, and then turn right at the first driveway, and park in the small parking lot opposite the double doors to the basement, or in the upper parking lot if full.)