Sedona AZ (December 15, 2021) – The Coconino National Forest is releasing a Draft Environmental Assessment for the APS Oak Creek to McGuireville 69kV Power Line project and initiating a 30-day comment period beginning today.
The APS Oak Creek to McGuireville 69kV Power Line project is a proposal for the authorization of a long-term special use permit to construct, operate, and maintain a 13.7 mile long 69kV power line between the existing Village of Oak Creek substation and the existing McGuireville substation.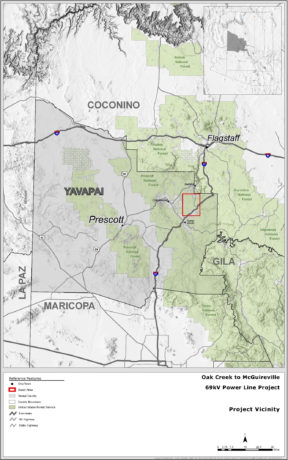 The purpose of this project is to connect the power grid in the Verde Valley region, which would increase power flexibility and availability while also reducing risk of power outage for communities in the Verde Valley. This project is located just south of the Village of Oak Creek and extends south to within a few miles of McGuireville in central Arizona.
The Draft Environmental Assessment, which details project alternatives and discloses potential effects of the alternatives, is now available for review and public comment at the project webpage: https://www.fs.usda.gov/project/?project=56977.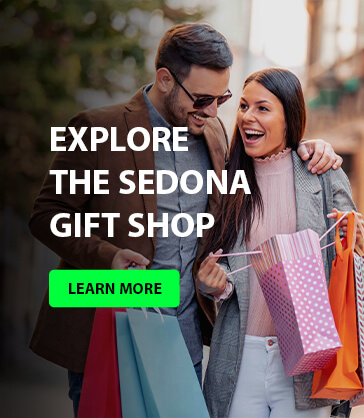 Specific written comments on the proposed project will be accepted for 30 calendar days following publication of a legal notice in the newspaper of record, which is anticipated for Dec. 15, 2021.
Written comments may be submitted by email to, comments-southwestern-coconino@usda.gov; or via mail to Coconino National Forest, 1824 S Thompson St., Flagstaff, AZ 86001. Please include name, postal address, title of the project and signature or other verification of identity upon request and the identity of the individual or entity who authored the comments. Names and contact information submitted with comments will become part of the public record and may be released under the Freedom of Information Act.
For more information and updates about this project, please visit the project webpage.