Two French Pianists, Winner of International competitions, Open the First Piano on the Rocks International Festival: Hélène Tysman and Sandrine Erdely-Sayo
Sedona AZ (April 4, 2016) – Experience the magical sound in a magical place with the 2016 first Piano on the Rocks International Festival, "from Paris to Sedona". These three concerts will be dedicated to French composers and composers who lived in Paris as Debussy, Ravel, Poulenc, Chopin, Liszt, Thalberg, Copland and Erdely-Sayo. It will take place on April 15, 16, 17, 2016 in Sedona.
Its mission is to create a fusion between music and literature, to explore literature through music and music through literature, to offer musical performances of the highest quality that are accessible to and enjoyable by all, and to build bridges across diverse cultures.
"This first festival is a musical adventure and we are delighted to welcome extraordinary artists", says Artistic Director Sandrine Erdely-Sayo.
French Pianist, Hélène Tysman, will come from Paris to interpret eight Preludes by Claude Debussy, which represents Debussy's mature writing style; several major works from Maurice Ravel as Gaspard de la nuit, Ravel's terrifying piano masterpiece, inspired by the prose poems of Aloysius Bertrand; Pavane for a dead princess, a luxurious ceremonial dance for piano and other masterpieces. She will also perform twelve Chopin's Preludes, popular musical sketches full of feelings and and universally recognized as some of the composer's most characteristic works.
Hailed as "poetic" by the Daily Telegraph, praised for her Chopin interpretation which "mixed excitement with eloquence" by the Gramophone Chopin Express, French pianist, Hélène Tysman first graced the international music scene as a laureate of the 16th International Chopin Piano Competion in Warsaw. A few years earlier, she has been awarded First Prize in the European Darmstadt Chopin Competition in Germany and was prize winner at the Newport International Competition for young pianists in England and the Nauen International Competition in Germany.
Her Chopin interpretations, acclaimed by critics and audiences around the world, have led to the 2010 release of an all-Chopin recording for Oehms Classics. Hélène Tysman is graduated from Paris Superior Conservatory where she studied with Pierre-Laurent Aimard.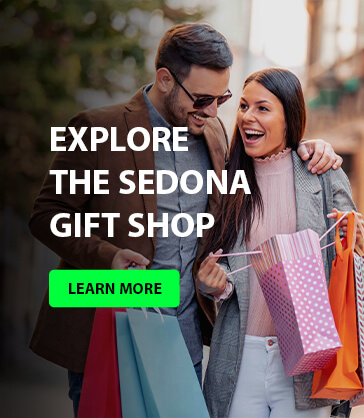 Sandrine Erdely-Sayo, pianist, composer and Artistic Director of the Piano on the Rocks International Festival is also graduated from Paris Superior Conservatory. She decided to create the festival with narrator and Co-Director Elizabeth Peña who both share a common passion for music, literature and poetry.
Sandrine Erdely-Sayo is the youngest recipient of the French Minister of Culture Prize at the age of thirteen, prize winner at the Ibla International Competition and first prize winner at the Scène Française International Competition in Paris. She is graduated from the Paris Superior Conservatory. After her Carnegie Hall debut in 2014, she wrote the Hymn to Sedona which was nominated for the American Song-Writing Award. She has been described as "electrifying" (Philadelphia Inquirer), and as "A pianist with idealism, passion and lyricism"; (La Prensa, Spain).
Sandrine Erdely-Sayo will perform pieces by Franz Liszt, the beautiful "Casta Diva" by Sigismond Thalberg, Pieces by Poulenc as the Story of Babar, the famous Toccata and the Homage to Edith Piaf. She will also perform the most important piano work of César Franck, Prelude Choral and Fugue and one of her compositions, The Dove and the Jaguar.
We look forward to seeing you at these three wonderful concerts filled with living sound.
Concert dates and locations
Friday, April15, 5:00 P.M. free Church of the Red Rocks
Saturday, April 16, 7:00 P.M. $15 Creative Life Center
Sunday, April 17, 7:00 P.M. 7:00 $15 Creative Life Center