New acclaimed independent films premiere at the Mary D. Fisher Theatre
Sedona AZ (August 2, 2016) – The Sedona International Film Festival is proud to present the Northern Arizona premieres of the critically-acclaimed new films "When Elephants Were Young" and "Last Cab to Darwin" showing Aug. 12-17 at the Mary D. Fisher Theatre.
WHEN ELEPHANTS WERE YOUNG
William Shatner narrates this story of a young man and his young elephant living together in Thailand. Their tender bond reveals a complex relationship, where elephants live with humans, even though they are wild animals. While the lens never strays from its focus of preserving this magnificent creature from extinction, it also portrays the paradoxes of elephants in captivity, dismantling common beliefs about the relationship between human and elephant.
Twenty-six-year-old Wok has been caring for Nong Mai since she was three. Nong Mai is one of 35 captive elephants in Wok's village in northeastern Thailand. Here, the traditions of elephant keeping have been passed down from generation to generation — but now they're quickly fading. Wok is Nong Mai's mahout, her keeper. They are inseparable. They play together. They bathe together. And they beg together. It's illegal to street beg with elephants in Thailand, but Wok and his family need the money. Mired in debt, street begging with Nong Mai has become the family business.
Leaving his village, Wok hopefully wanders the streets of Bangkok with Nong Mai, day after day, peddling sugar cane to people who want to feed the elephant. But only a few buy; many shun him. Others scold him for dragging an elephant into the city, echoing what many believe to be true — that elephants do not belong in the city, in captivity. They belong in the wild, free.
A remarkable organization in Thailand is helping to make that happen. Since 2002, it has been releasing captive elephants into vast, protected, wild forest habitats within Thailand that are off-limits to humans. And it now has its eye on Nong Mai. Separating Nong Mai from Wok won't be easy. Living without her would be like 'having no hands or feet,' says Wok. But he can no longer make a living from street begging. The challenges of keeping Nong Mai in his rural village are too difficult. Wok must let her go.
Once in the forest, Nong Mai adjusts to her newfound freedom in no time, showing that, despite imminent threats to the survival of Asian elephants, a happy ending for one may offer hope for all.
"When Elephants Were Young" is premiering on the fifth annual World Elephant Day — Aug. 12. World Elephant Day is supported by nearly 100 wildlife organizations‪ and millions of participants in 50 countries across the globe and aims to spread awareness about the critical threats to elephants, provide a powerful collective global voice, and support positive conservation solutions that will help ensure the species' survival.
"When Elephants Were Young" will be shown at the Mary D. Fisher Theatre Aug. 12-16. Showtimes will be 7 p.m. on Friday and Sunday, Aug. 12 and 14; and 4 p.m. on Saturday and Tuesday, Aug. 13 and 16.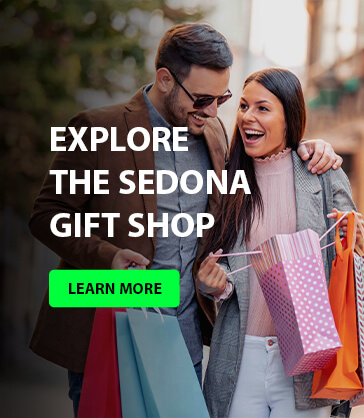 LAST CAB TO DARWIN
Rex, a Broken Hill cab driver, has spent his life avoiding getting close to people. Even his best friend and occasional lover Polly, who lives across the road, is kept at distance.
One day, he discovers he is dying. He doesn't want to be forced to rely on anyone, least of all Polly, so he decides to leave his home and drive alone the 3000kms across the continent to Darwin, where the recently passed euthanasia laws lead him to believe he can be in control of his own death.
But on this epic journey he meets people who force him to re-evaluate his life. He begins to realize that a life not shared is a life not lived. Sadly it seems wisdom has come too late, until Polly finally gives Rex the courage to act.
Against all the odds, in one final heroic act of pure will, he drives his cab back through time and distance to Broken Hill, where he will share what he has left of his life with the one he loves.
"Smartly directed by Jeremy Sims, this sweet-hearted film packs an emotional punch." — Daniel M. Gold, The New York Times
"Stirring! There's much to admire about this alternately tough and tender film, including some striking outback scenery, and many resonant thoughts about living — and dying." — Gary Goldstein, Los Angeles Times
"Sims imbues his characters with rich thought and heart. Cinematographer Steve Arnold captures the natural beauty of remote Australia in dozens of locations bathed in mesmerizing sunsets." — Dan Gvozden, The Village Voice
"Last Cab to Darwin" will be shown at the Mary D. Fisher Theatre Aug. 12-17. Showtimes will be 4 p.m. on Friday, Monday and Wednesday, Aug. 12, 15 and 17; and 7 p.m. on Saturday, Aug. 13. 
Tickets are $12, or $9 for Film Festival members. For tickets and more information, please call 928-282-1177. Both the theatre and film festival office are located at 2030 W. Hwy. 89A, in West Sedona. For more information, visit: www.SedonaFilmFestival.org.