Sedona AZ (April 26, 2016) – The Sedona International Film Festival is proud to present the Northern Arizona premieres of "SOLD" (starring Gillian Anderson and David Arquette) and "The Champions" showing April 29-May 4 at the Mary D. Fisher Theatre.
SOLD
"SOLD" is based on the global bestseller by Patrick McCormick and stars Gillian Anderson and David Arquette. The film is directed by Academy Award-winner Jeffrey D. Brown and executive produced by Academy Award-winner Emma Thompson.
A young girl, Lakshmi, leaves her home in a quiet village in the Nepali Himalayas in the expectation of a job in big city India. However, upon her arrival in Kolkata, she soon realizes she has been trafficked into a prison brothel, where she must struggle daily to survive against impossible odds.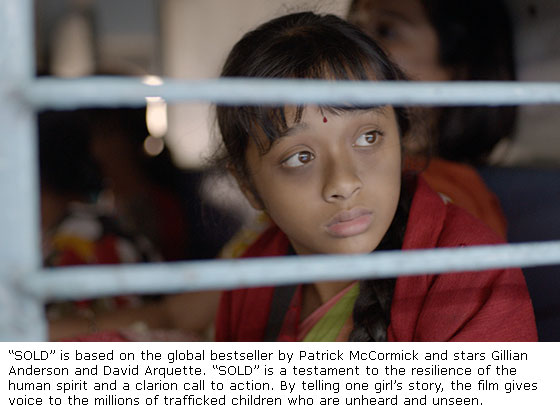 A US photographer (Gillian Anderson) hears her desperate cries for help and enlists the help of a local NGO, to spearhead a dangerous mission to rescue her. Finally, Lakshmi must risk everything for freedom.
"SOLD" is a testament to the resilience of the human spirit and a clarion call to action.
By telling one girl's story, "SOLD" gives voice to the millions of trafficked children who are unheard and unseen. McCormick's book has been translated into 32 languages and has frequently been the entry point for people to learn about the issue of modern day slavery.
"SOLD" will be shown at the Mary D. Fisher Theatre April 29-May 4. Showtimes will be 7 p.m. on Friday and Sunday, April 29 and May 1; and 4 p.m. on Tuesday and Wednesday, May 3 and 4.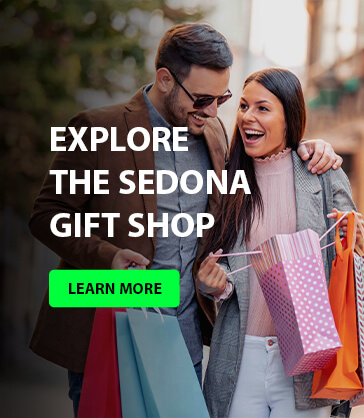 THE CHAMPIONS
"The Champions" is an inspirational story about the pit bulls rescued from the brutal fighting ring of former Atlanta Falcon's star quarterback Michael Vick, and those who risked everything to save them, despite pressure from PETA and The Humane Society of the United States to euthanize the dogs.  It is a story of second-chances, redemption and hope.
This uplifting documentary takes us on a journey about much more than just dogs — about prejudice, being misunderstood, the power of resilience, and the significance of the relationship we as humans have with animals.  Featuring the lifesaving work of Best Friends Animal Society.
All odds were stacked against the pit bulls rescued from this notorious dogfighting ring. But no one could have predicted how the dogs would change the lives of those who risked everything to save them.
Best Friends Animal Society is the only national animal welfare organization dedicated exclusively to ending the killing of dogs and cats in America's shelters. A leader in the no-kill movement, Best Friends runs the nation's largest no-kill sanctuary for companion animals, as well as life-saving programs in partnership with rescue groups and shelters across the country. Since its founding in 1984, Best Friends has helped reduce the number of animals killed in American shelters from 17 million per year to an estimated 4 million.
Filmmaker Darcy Dennett would like "The Champions" to incite even more change. Her hope is that the film will galvanize more advocacy for dogs, pit bull terriers and dogfighting survivors. "Above all," she says, "I hope audiences walk away with a warm and overflowing heart." And so far, her vision is being realized, as the experience of watching the film has been deeply emotional — in a good way — for so many viewers.
"The Champions" will be shown at the Mary D. Fisher Theatre April 29-May 4. Showtimes will be 4 p.m. on Friday, April 29; 5 p.m. on Saturday, April 30; and 7 p.m. on Wednesday, May 4.
Tickets are $12, or $9 for Film Festival members. For tickets and more information, please call 928-282-1177. Both the theatre and film festival office are located at 2030 W. Hwy. 89A, in West Sedona. For more information, visit: www.SedonaFilmFestival.org.