Filmmakers and special guests will be in Sedona to host film screenings and Q&As at Fisher Theatre; meet the rescue wolf cubs in special presentation
Sedona AZ (April 10, 2018) – The Sedona International Film Festival is proud to present three films in celebration of Sedona Wolf Week on Tuesday and Wednesday, April 17 and 18 at the Mary D. Fisher Theatre. The event will include the Sedona encore of the animated film "Alpha and Omega" and the Sedona premieres of "The Right To Be Wild" and "The War In Between". The event will feature a special appearance by wolf pups (Thor, Loki, Kona and Taboo) along with Apex Protection Project founders Paula Ficara and Steve Wastell and filmmakers or special guests from the films.
[soliloquy id="43410"]
ALPHA AND OMEGA — Family Film Screening
Tuesday, April 17 at 4 pm
The Sedona International Film Festival presents an encore screening of the animated family film "Alpha & Omega" as the kick-off event for Sedona Wolf Week.
Come along on the ultimate road-trip adventure that will leave the whole family howling with laughter! When Kate, a take-charge "Alpha" wolf, and Humphrey, a laid back "Omega" wolf get snatched by park rangers and relocated halfway across the country, the two must set off on an incredible journey home!
With the help of a goofy golfing goose and his quacky duck caddy, Kate and Humphrey won't let anything stop them — prickly porcupines, grumpy bears, even a speeding locomotive — from getting back to Jasper Park in time to help save their pack from rival wolves! And along the way, Kate and Humphrey learn that even though they are complete opposites, they make a pretty good team!
It's a thousand miles of fun in this wildly entertaining journey the whole pack can enjoy together! Back home rival wolf packs are on the march and conflict is brewing. Only Kate and Humphrey can restore the peace. But first, they have to survive each other.
Bring the family to celebrate wolves at this special screening. Tickets are only $5 each, and you will get to meet the wolf pups after the film!
THE RIGHT TO BE WILD
Tuesday, April 17 at 7 pm
In the Mountains of Arizona, New Mexico and Mexico lives a very rare and critically endangered wolf, the Mexican Gray Wolf, also called Lobo.
"The Right To Be Wild" is a tale of hope, determination and science about the most endangered subspecies of gray wolf in the world. It is also a story about the dedicated people who work tirelessly trying to save them.
By the early 1970s, the Lobo were thought to be completely gone from the wild. A new era dawned for the Lobo when U.S. Fish and Wildlife Service and the Mexican Government began a daring plan to try to save them from extinction. A trapper was hired to capture wild Lobos. Only one female and four males were located in the Sierra Madre Mountains of Mexico. Extinction was nearly a fact because they were the last Lobo's found in the wild.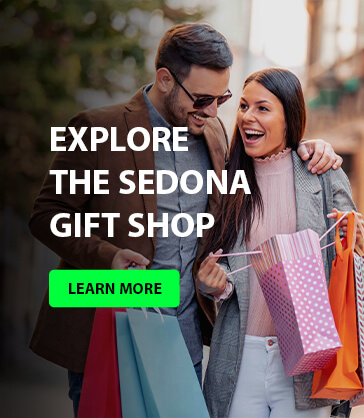 In this documentary you will see beautiful nature and wolf footage, rare film of the last wild Lobos, biologists tracking Lobos from helicopters and on the ground, wolf ecotourism, conservationists, everyday citizens, and students trying to save the life of the Lobo. Today the Lobo continues to face serious genetic challenges. Inbreeding depression is a concern in the current wild population. As of Feb. 2018, there were only 114 Mexican wolves counted in the wilds of the southwest, a number that is still far too small after 20 years of recovery and reintroduction.
"The Right To Be Wild" could not be more timely as March marked the 20th anniversary of the reintroduction of the Mexican Gray Wolf. Even after 20 years, the population remains at approximately 112 wolves residing within Arizona and New Mexico. Many organizations continue to advocate on behalf of the Mexican Gray, one of the most endangered species on the planet.
Immediately following the film screening will be Q&A with distinguished guests including Craig Miller from Defenders of Wildlife, Emily Renn, Executive Director of Grand Canyon Wolf Recovery Project, filmmaker Katja Toreneman and, of course, the Apex Ambassador Pack of wolf dogs.
THE WAR IN BETWEEN
Wednesday, April 18 at 4 and 7 pm
All Veterans and Active Duty Military admitted FREE
"The War In Between" is a feature documentary film on an incredible bond between combat veterans and rescued wolves, both suffering from PTSD. In a 'Back to Nature' therapy men and animals learn how to trust each other to heal.
Founded by Desert Storm Veteran Matt Simmons and Psychologist Lorin Lindner, Lockwood Animal Rescue Centre (LARC) is a 20-acres sanctuary located in Frazier Park, California. In this stunning location, surrounded by green trees and mountains, Veterans and wolves fight against fear and depression.
With this documentary, Italian filmmaker Riccardo Ferraris gets right to the heart of an extraordinary relationship. It's the first documented case of a cross species simultaneous therapy — a journey the filmmaker covered for over a year. Forty wolves currently live at LARC, they are all rescued from roadside attractions, breeders and other exploitative situations. The veterans working in the Sanctuary understand the wolves' depression, because they have the same thing. The trust is crucial: after the shock of a war soldiers realize that they can have a pure connection, because having a relationship with an animal is having a relationship.
"The War in Between" documents a slow transition. What Veterans find at LARC, working with the animals and getting back to nature, is that they belong.
All Veterans and active duty military personnel are admitted free of charge to the screenings of "The War In Between". Just type the code MILITARY at check-out when ordering tickets online or come to the box office to order in person.
A panel discussion with filmmaker Riccardo Ferraris, special guests and the Apex Wolf Ambassadors will take place after both screenings. Plus, you can meet the wolf pups.
For more information on Sedona Wolf Week and the other activities taking place, please visit www.sedonawolfweek.org.
All film screenings will take place at the Mary D. Fisher Theatre on Tuesday and Wednesday, April 17 and 18. Tickets are only $5 for "Alpha and Omega" and $12, or $9 for Film Festival members for "The Right To Be Wild" and "The War In Between". For tickets and more information, please call 928-282-1177. Both the theatre and film festival office are located at 2030 W. Hwy. 89A, in West Sedona. For more information, visit: www.SedonaFilmFestival.org.