Provocative and breathtaking, award-winning documentary debuts at Mary D. Fisher Theatre
Sedona AZ (April 28, 2015) – The Sedona International Film Festival is proud to present its Premiere Series with the one-night-only debut of "Planetary", an award-winning new documentary. The film will show Thursday, May 7 at 4 and 7 p.m. at the Mary D. Fisher Theatre.
We are in the midst of a global crisis of perspective. We have forgotten the undeniable truth that everything is connected. "Planetary" is a provocative and breathtaking wakeup call, a cross continental, cinematic journey, that explores our cosmic origins and our future as a species. "Planetary" is a poetic and humbling reminder that it's time to shift our perspective. The film asks us to rethink who we really are, to reconsider our relationship with ourselves, each other and the world around us — to remember that: we are "Planetary".
In a stunning visual exploration, the film interweaves imagery from NASA Apollo missions with visions of the Milky Way, Buddhist monasteries in the Himalayas, and the cacophonous sounds of downtown Tokyo and Manhattan, with intimate interviews from renowned experts including astronauts Ron Garan and Mae Jemison (the first African American woman in space), celebrated environmentalist Bill McKibben, National Book Award winner Barry Lopez, anthropologist Wade Davis, to National Geographic Explorer Elizabeth Lindsey, and Head of the Tibetan Buddhist Kagyu school, the 17th Karmapa. They shed new light on the ways our worldview is profoundly affecting life on our planet.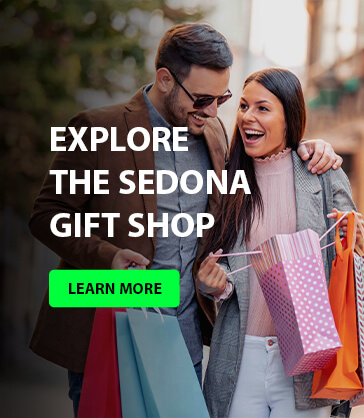 "Planetary" explores our interconnected nature and the roots of our current crisis, reframing it as a fundamental problem with the way we see the world and our place within it.
Planetary Collective traveled the world for two years to gather the stunning footage and intimate interviews from reknown experts required to tell this planetary story about our current situation, our cosmic origins, and the future of life on this planet. The result is a stunning portrait of the Earth.
"Planetary" will be shown at the Mary D. Fisher Theatre one day only: Thursday, May 7 at 4 and 7 p.m. Tickets are $12, or $9 for Film Festival members. For tickets and more information, please call 928-282-1177. Both the theatre and film festival office are located at 2030 W. Hwy. 89A, in West Sedona. For more information, visit: www.SedonaFilmFestival.org.