Award-winning, critically-acclaimed films premiere at Mary D. Fisher Theatre
Sedona AZ (May 4, 2016) – The Sedona International Film Festival is proud to present the Northern Arizona encore of "Papa: Hemingway in Cuba" (back by popular demand after a sold-out debut screening) and the premiere of "Race" (award-winning, critically-acclaimed film based on a true story) showing May 13-18 at the Mary D. Fisher Theatre.
PAPA: HEMINGWAY IN CUBA
"Papa: Hemingway in Cuba" returns to Sedona by popular demand after a sold-out New York Film Critics Series premiere event in April. There will be four additional shows. Each screening will include a recorded Q&A with stars from the film and the director, hosted by Peter Travers from Rolling Stone Magazine.
"In order to write about life, you must first live it," said Ernest Hemingway.
The first Hollywood film to shoot on location in Cuba since the 1959 revolution, "Papa: Hemingway in Cuba" is the true-life story of a young journalist who finds a father figure in legendary author Ernest Hemingway.  Their relationship began in the late 1950s when Ed Myers —then a junior reporter at The Miami Herald — wrote a fan letter to his idol. Myers thought he was being pranked when the larger than life Hemingway phoned the newsroom a week later, inviting him to Havana.
Hidden away at his private estate with his wife Mary, the elusive author mentors Myers in fishing, drinking and finding his voice while the Cuban Revolution boils up around them. In this turbulent landscape, observing an icon in his twilight years, Myers discovers his strength while recognizing that all of our heroes are human.
"Papa" is directed by Bob Yari, whose credits as a producer include the Oscar-winning Best Picture "Crash" and "The Illusionist".  With its title derived from the Nobel Prize-winning novelist's nickname, "Papa" is based on an autobiographical script by Denne Bart Petitclerc.  Giovanni Ribisi plays Ed Myers in the film. Theater and screen veteran Adrian Sparks portrays Hemingway; Joely Richardson is his wife, Mary. 
"Papa: Hemingway in Cuba" will be shown at the Mary D. Fisher Theatre May 13-18. Showtimes will be 4 p.m. on Friday and Sunday, May 13 and 15; and 7 p.m. on Tuesday and Wednesday, May 17 and 18.
RACE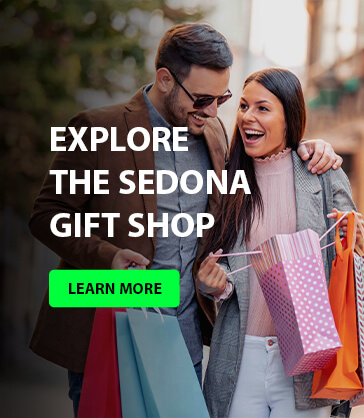 "Race" is an award-winning, critically acclaimed film starring Academy Award-winners Jeremy Irons and William Hurt, along with Stephan James and Jason Sudeikis.
"Race" is based on the incredible true story of Jesse Owens, the legendary athletic superstar whose quest to become the greatest track and field athlete in history. He was thrust onto the world stage of the 1936 Olympics, where he faced off against Adolf Hitler's vision of Aryan supremacy. "Race" is an enthralling film about courage, determination, tolerance, and friendship, and an inspiring drama about one man's fight to become an Olympic legend.
"Race" tracks the journey of James Cleveland "Jesse" Owens (portrayed by Stephan James of "Selma"). As a student and athlete in Depression-era America, Jesse bears the weight of family expectations, racial tension at his college Ohio State University, and his own high standards for competition.
At Ohio State University, Jesse finds a savvy coach and stalwart friend in Larry Snyder (Jason Sudeikis) — who is unafraid to push the young man to his limits. Bolstered by the love and support of Ruth Solomon (Shanice Banton), with whom he has a young daughter, Jesse's winning ways in intercollegiate competitions earn him a place on the U.S. Olympics team.
If there is to be a team going to the 1936 Olympics at all; the American Olympic committee weighs a boycott in protest against Hitler with committee president Jeremiah Mahoney (Academy Award-winner William Hurt) and millionaire industrialist Avery Brundage (Academy Award-winner Jeremy Irons) debating the issue. Once Brundage prevails with the committee and U.S. participation is confirmed, Jesse enters a new racial and political minefield after he arrives in Berlin with his fellow athletes.
As filmmaker Leni Riefenstahl (Carice van Houten of "Game of Thrones") readies her cameras to record the games under the steely gaze of Nazi officials, Jesse reaffirms his determination to compete with excellence and honor. With the world watching, he will place in sharp relief his own country's history of racism as well as the Hitler regime's oppressiveness.
Forever defining what an athlete can accomplish, Jesse Owens races into history as an inspiration to millions, then and now.
"Race" will be shown at the Mary D. Fisher Theatre May 13-18. Showtimes will be 7 p.m. on Friday and Sunday, May 13 and 15; and 4 p.m. on Tuesday and Wednesday, May 17 and 18.
Tickets are $12, or $9 for Film Festival members. For tickets and more information, please call 928-282-1177. Both the theatre and film festival office are located at 2030 W. Hwy. 89A, in West Sedona. For more information, visit: www.SedonaFilmFestival.org.