Mary D. Fisher Theatre plays host to Academy Award nominated short films Feb. 10-14
Sedona AZ (January 31, 2017) – The Sedona International Film Festival is proud to present the Northern Arizona premieres of The 2017 Oscar Nominated Shorts Programs Feb. 10-14 at the Mary D. Fisher Theatre. Now an annual film festival tradition, Sedona audiences will be able to see all of the short films nominated for Academy Awards before the Oscar telecast in late February. All of the Live Action Short Film nominees and Animated Short Film nominees will be featured. Documentary Short Film nominees will also be shown later in the week.
OSCAR LIVE ACTION SHORTS PROGRAM 2017
The Oscar-nominated Live Action Shorts Program will include:
Ennemis Intérieurs (France) – An interview at a local police station turns into an inquisition during which a French-Algerian born man sees himself accused of protecting the identities of possible terrorists. This close-up on France's troubled history with its former colonies has one man controlling the fate of another with the stroke of a pen during a turbulent period in the 1990s.
La Femme et le TGV (Switzerland) – Elise Lafontaine has a secret routine. Every morning and evening for many years, she has been waving at the express train that passes her house. One fateful day, she finds a letter from the train conductor in her garden and her lonely life is turned upside down. She engages in a promising correspondence through poetic and thoughtful letters where the two anonymous writers share their world with each other until the day the train line gets cancelled. The story is inspired by true events and stars César Award nominee Jane Birkin.
Silent Nights (Denmark) – Inger volunteers at a homeless shelter and falls in love with the illegal immigrant Kwame. Both live a hard life. Kwame finds comfort in Inger's arms, but says nothing about his family and children in Ghana. When his daughter becomes ill, he is forced to steal money from the homeless shelter to pay the hospital bill. Inger believe his lies about the theft and shows compassion. Kwame moves in with Inger and they are happy for a while, until the day when Kwame's mobile phone reveals everything about his life in Ghana.
Sing (Hungary) – Zsofi is struggling to fit in at her new school – singing in the school's famous choir is her only consolation, but the choir director may not be the inspirational teacher everyone thinks she is. It will take Zsofi and her new friend Liza to uncover the cruel truth. "Sing" is a childhood drama with a lot of music set in 1990s post-socialist Budapest, Hungary. Based on a true story, it follows an award-winning school choir and the new girl in class facing a tough choice: to stand up against a corrupt system — or to fit quietly into it.
Timecode (Spain) – Luna and Diego are the parking lot security guards. Diego does the night shift, and Luna works by day. 
The Oscar Live Action Shorts Program will show: Friday, Sunday and Tuesday, Feb. 10, 12 and 14 at 4 p.m.; and Saturday, Feb. 11 at 7 p.m.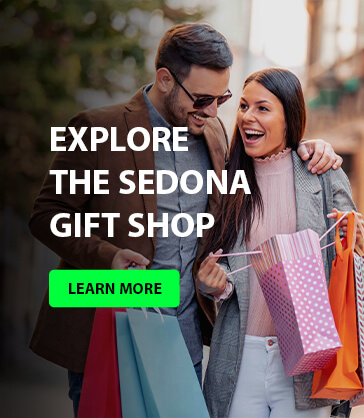 OSCAR ANIMATED SHORTS PROGRAM 2017
The Oscar-nominated Animated Shorts Program will include:
Blind Vaysha (Canada) – Vasyha is not like other young girls; she was born with one green eye and one brown eye. But her odd eyes aren't the only thing that's special about her gaze. Her left eye sees only the past. Her right, only the future. Like a terrible curse, Vaysha's split vision prevents her from living in the present. Blinded by what was and tormented by what will be, she remains trapped between two irreconcilable temporalities.
Borrowed Time (USA) – A weathered Sheriff returns to the remains of an accident he has spent a lifetime trying to forget. With each step forward, the memories come flooding back. Faced with his mistake once again, he must find the strength to carry on.
Pear Cider and Cigarettes (Canada/United Kingdom) – Drink and smoke…that's what Techno Stypes really like to do, and fight. He was in no condition to fight. He was sick, really sick. His disease had whittled him down to a shadow of his former self. He was crippled from a car accident when he was 17 but that's not how he lost his big toe. He lost that in a motorbike accident, yeah he was broken alright… what was he fighting for anyway and what was he still doing in China?
Pearl (USA) – Set inside their home, a beloved hatchback, Pearl follows a girl and her dad as they crisscross the country chasing their dreams. It's a story about the gifts we hand down and their power to carry love. And finding grace in the unlikeliest of places.
Piper (USA) – "Piper," the new short from Pixar Animation Studios, tells the story of a hungry sandpiper hatchling who ventures from her nest for the first time to dig for food by the shoreline. The only problem is, the food is buried beneath the sand where scary waves roll up onto the shore.
The Oscar Animated Shorts Program will show: Friday, Feb. 10 at 7 p.m.; and Saturday and Monday, Feb. 11 and 13 at 4 p.m.
Tickets are $12, or $9 for Film Festival members. For tickets and more information, please call 928-282-1177. Both the theatre and film festival office are located at 2030 W. Hwy. 89A, in West Sedona. For more information, visit: www.SedonaFilmFestival.org.