April 14 simulcast will feature a discussion merging science and religion
Sedona AZ (April 5, 2013) – New York's famous 92nd Street Y returns to Sedona on Sunday, April 14 when the Sedona International Film Festival hosts the live simulcast of The Future of God: The Merging of Science and Religion with Andrew Zolli and David Eagleman. The discussion will be moderated by Dr. Reza Aslan. The special event will take place at the festival's Mary D. Fisher Theatre, at 5:15 p.m., live as it is happening in New York.
Must science and religion always be opposing and irreconcilable forces? Looking at recent trends in theoretical physics and the response of contemporary theologians to scientific theories, this panel discusses whether science and religion can, in fact, be seen as complementary ways of understanding our world. Dr. Reza Aslan will moderate a thought-provoking discussion featuring Andrew Zolli and David Eagleman.
Andrew Zolli is a big picture thinker at the intersection of trends, technology, strategy and innovation. Zolli helps organizations see, understand and respond to complex change. A great storyteller and captivating speaker, he helps audiences look with fresh eyes at the future of their business. Zolli is co-author of the new book Resilience: The Science of Why Things Bounce Back. The book is about why some organizations fall apart in the face of disruption, while others flourish. Resilient organizations do not rely on any single plan for the future, but are agile and responsive: they thrive, rather than merely survive, amidst change. From finance to associations, healthcare to industry, it is immediately relevant to anyone looking to "maintain their core purpose and integrity in the face of dramatically changed circumstances." Zolli is also the Executive Director and curator of PopTech, an elite group of thought leaders that explores key forces influencing the future. Collaborating with a diverse network of prominent companies, well-respected nonprofits, public policy groups and venture-backed startups, Zolli leads cutting-edge innovation that is helping to solve the world's biggest problems.
David Eagleman is a neuroscientist and a New York Times bestselling author. He directs the Laboratory for Perception and Action at the Baylor College of Medicine, where he also directs the Initiative on Neuroscience and Law. He is best known for his work on time perception, synesthesia and neurolaw. At night he writes. His work of fiction, SUM, is an international bestseller published in 27 languages. His book on the internet and civilization, Why the Net Matters, is available as an app for the iPad and as an eBook. Wednesday is Indigo Blue explores the neurological condition of synesthesia, in which the senses are blended. His latest book, The New York Times bestseller Incognito: The Secret Lives of the Brain, explores the neuroscience "under the hood" of the conscious mind – in other words, all the aspects of neural function to which we have no awareness or access.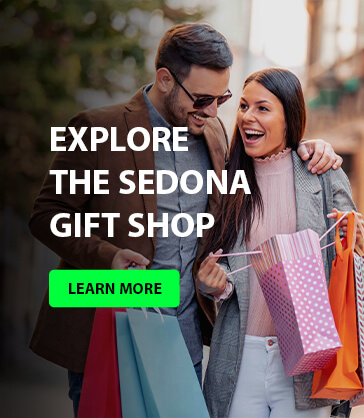 Dr. Reza Aslan, an internationally acclaimed writer and scholar of religions, is the founder of AslanMedia.com, an online journal for news and entertainment about the Middle East and the world. Reza Aslan has degrees in Religions from Santa Clara University, Harvard University, and the University of California, Santa Barbara, as well as a Master of Fine Arts from the University of Iowa, where he was named the Truman Capote Fellow in Fiction.
"The Future of God: The Merging of Science and Religion" will be shown live on Sunday, April 14 at 5:15 p.m. The event is sponsored by Billy and Cheryl Geffon.
Tickets are $15, or $12.50 for Film Festival members. Tickets are available in advance at the festival office. Both the theatre and film festival office are located at 2030 W. Hwy. 89A, in West Sedona. Call 928-282-1177 for tickets and information or visit www.SedonaFilmFestival.org .