New acclaimed independent films premiere at the Mary D. Fisher Theatre
Sedona AZ (September 28, 2016) – The Sedona International Film Festival is proud to present the Northern Arizona premieres of the critically-acclaimed new films "Mia Madre" and "The Intervention" showing Oct. 7-12 at the Mary D. Fisher Theatre.
MIA MADRE
A movie director in the midst of shooting her latest film tries to stave off a nervous breakdown as she simultaneously contends with a difficult actor, a romantic beak up, a non-communicative teenage daughter and her beloved mother's progressive illness in the award-winning new film "Mia Madre".
Acclaimed Italian auteur Nanni Moretti finds comedy and pathos in the story of Margherita, a harried film director (Margherita Buy, "A Five Star Life") trying to juggle the demands of her latest movie and a personal life in crisis. The star of her film — a charming but hammy American actor (John Turturro) imported for the production — initially presents nothing but headaches and her crew is close to mutiny. Away from the shoot, Margherita tries to hold her life together as her beloved mother's illness progresses, and her teenage daughter grows ever more distant.
"Mia Madre" premiered in the Main Competition of the 2015 Cannes Film Festival where it won Ecumenical Jury prize while Margherita Buy received the Best Actress prize at Italy's 2015 Donatello Awards. The film was also a hit at the prestigious Toronto and New York Film Festivals.
Characteristically self-reflexive and autobiographical, "Mia Madre" speaks to the poignancy of human transience, how we process loss and how we gain strength through humor.
"Tremendously smart, warm, witty and seductive." — Peter Bradshaw, The Guardian
"A beautiful, sharp, funny film." — Kent Jones, Film Comment
"Touching, nicely nuanced, brilliantly acted." — Donald Clarke, The Irish Times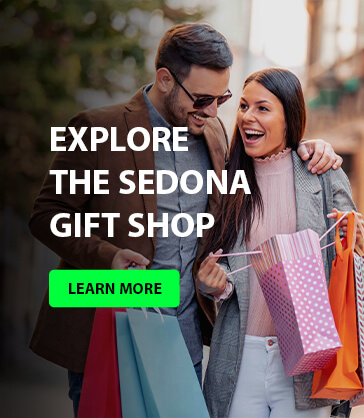 "Mia Madre" will be shown at the Mary D. Fisher Theatre Sept. Oct. 7-12. Showtimes will be 4 p.m. on Friday and Monday, Oct. 7 and 10; and 7 p.m. on Sunday, Tuesday and Wednesday, Oct. 9, 11 and 12.
THE INTERVENTION
A weekend getaway for four couples takes a sharp turn when one of the couples discovers the entire trip was orchestrated to host an intervention on their marriage.
The group of thirtysomething friends who gather at an expansive family summer residence outside Savannah, owned by Jessie (Clea DuVall, who also directs the film), haven't met there for some years; life got in the way of what had been an annual tradition. But now Annie (Melanie Lynskey) has orchestrated a reunion, one with a mission as yet unknown to the two who are its intended target.
Annie's scheme is a group "intervention" designed not to save the marriage of Jessie's sister Ruby (Cobie Smulders) and Peter (Vincent Piazza), but to put it out of its misery. Though the two have three young children, they've long since reached that point where everything one does strikes the other as insufferable.
Once the assembled finally get down to business, Ruby and Peter aren't at all grateful for the meddling. Furious, Peter impulsively spews a stream of invective indicting everyone else's hypocrisy in pretending to know what's best for anyone else's relationship. They've got problems of their own they're avoiding.
A hit when it premiered at the Sundance Film Festival, "The Intervention" has gone on to play prestigious film festivals around the country. Critics are calling it this generation's "The Big Chill" and saying it is a "sharp-tongued and smart observational comedy" (Russ Rischer, The Playlist).
"The Intervention" will be shown at the Mary D. Fisher Theatre Oct. 7-12. Showtimes will be 7 p.m. on Friday and Monday, Oct. 7 and 10; and 4 p.m. on Tuesday and Wednesday, Oct. 11 and 12.
Tickets are $12, or $9 for Film Festival members. For tickets and more information, please call 928-282-1177. Both the theatre and film festival office are located at 2030 W. Hwy. 89A, in West Sedona. For more information, visit: www.SedonaFilmFestival.org.