Jan. 27 simulcast will feature Paul Krugman; Jan. 29 event will feature An Evening with Al Gore
Sedona AZ (January 21, 2013) – New York's famous 92nd Street Y comes to Sedona on Jan. 27 and 29 when the Sedona International Film Festival hosts the live simulcast of programs and discussions with Paul Krugman (Sunday, Jan. 27) and former Vice President Al Gore (Tuesday, Jan. 29) The special events will take place at 6:00 p.m. each day at the festival's Mary D. Fisher Theatre, live as they are happening in New York.
Paul Krugman's Economy Fixes
Sunday, Jan. 27 • 6:00 PM
How bad has this Great Recession gotten? How did we get mired in a Depression, and how can we free ourselves? Nobel Prize-winning economist Paul Krugman pursues these questions and shares his powerful message: that recovery could be just 18 months away if our leaders can find the intellectual clarity and political will to end this Depression now.
Paul Krugman joined The New York Times in 1999 as a columnist on the Op-Ed Page and continues as professor of Economics and International Affairs at Princeton University. Mr. Krugman received his B.A. from Yale University in 1974 and his Ph.D. from MIT in 1977. He has taught at Yale, MIT and Stanford. At MIT he became the Ford International Professor of Economics.
Krugman is the author or editor of 20 books and more than 200 papers in professional journals and edited volumes. His professional reputation rests largely on work in international trade and finance; he is one of the founders of the "new trade theory," a major rethinking of the theory of international trade. In recognition of that work, in 1991 the American Economic Association awarded him its John Bates Clark medal, a prize given every two years to "that economist under forty who is adjudged to have made a significant contribution to economic knowledge." Mr. Krugman's current academic research is focused on economic and currency crises.
At the same time, Mr. Krugman has written extensively for a broader public audience. Some of his recent articles on economic issues, originally published in Foreign Affairs, Harvard Business Review, Scientific American and other journals, are reprinted in Pop Internationalism and The Accidental Theorist. Krugman's most recent, End This Depression Now!, is a call for action. In it, he has a powerful message for anyone who has suffered during the Great Recession—a quick, strong recovery is just one step away, if our leaders can find the "intellectual clarity and political will" to end this depression now.
An Evening with Al Gore,
moderated by Charlie Rose
Tuesday, Jan. 29 • 6:00 PM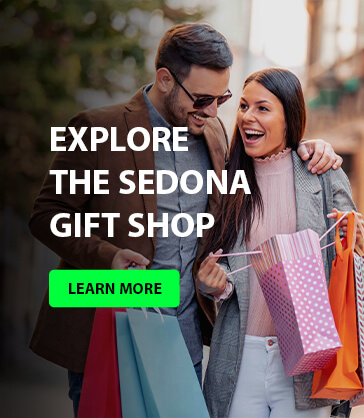 Join us as the former Vice President and #1 New York Times bestselling author of "An Inconvenient Truth" delivers his visionary assessment of how our planet will change in the decades to come. Al Gore discusses six critical drivers of global change laid out in his new book, "The Future", and surveys our planet's beclouded horizon to offer a sober, learned and ultimately hopeful forecast.
Former Vice President Al Gore is co-founder and chairman of Generation Investment Management, a partnership that is focused on a new approach to sustainable investing. He is also co-founder and chairman of Current TV, an Emmy Award-winning, independent cable and satellite television news and information network based on viewer-created content and citizen journalism. Gore spends the majority of his time as chairman of The Climate Reality Project, a non-profit focused on solutions to the climate crisis.
Gore was elected to the U.S. House of Representatives in 1976, 1978, 1980 and 1982 and the U.S. Senate in 1984 and 1990. He was inaugurated as the forty-fifth Vice President of the United States on January 20, 1993, and served eight years. During the Administration, Gore was a central member of President Clinton's economic team. He served as President of the Senate, a Cabinet member, a member of the National Security Council and as the leader of a wide range of Administration initiatives.
He is the author of the bestsellers Earth in the Balance, An Inconvenient Truth, The Assault on Reason and Our Choice: A Plan to Solve the Climate Crisis. He is the subject of an Oscar-winning documentary and is the co-recipient, with the Intergovernmental Panel on Climate Change, of the 2007 Nobel Peace Prize for "informing the world of the dangers posed by climate change."
Now in its tenth year, "Live from NY's 92nd Street Y" brings the world's most compelling people to over 50 cities across North America via a unique live, interactive satellite broadcast program. Join some of the world's most fascinating people for compelling and thought-provoking interactive discussions on the issues and events that affect our lives. Most of the programs provide opportunities for questions and answers with the presenters where participants from remote locations can ask questions as if they were in the New York audience.
"Paul Krugman's Economic Fixes" will be shown live on Sunday, Jan. 27 at 6:00 p.m. "An Evening with Al Gore" will be shown live on Tuesday, 29 at 6:00 p.m. The events are sponsored by Billy and Cheryl Geffon.
Tickets for each simulcast are $15, or $12.50 for Film Festival members. Tickets are available in advance at the festival office. Both the theatre and film festival office are located at 2030 W. Hwy. 89A, in West Sedona. Call 928-282-1177 for tickets and information or visit www.SedonaFilmFestival.org .