Critically-acclaimed new independent films premiering at Mary D. Fisher Theatre
Sedona AZ (April 17, 2014) – The Sedona International Film Festival is proud to present the Northern Arizona premieres of "Bethlehem" and "Alan Partridge" showing April 25-29 at the Mary D. Fisher Theatre.
BETHLEHEM
"Bethlehem" was Israel's official submission to the Academy Award for Best Foreign Language Film. It is also the winner of six Ophir Awards (Israel's equivalent of the Oscars), including Best Picture.
"Bethlehem" tells the story of the complex relationship between Razi, an Israeli Secret Service officer, and his teenage Palestinian informant Sanfur.
Sanfur is the younger brother of Ibrahim, a highly wanted Palestinian militant. Razi, determined to capture or assassinate Ibrahim, recruited Sanfur when he was just 15, investing all his energy in the kid and developing a very intimate, almost fatherly relationship with him. Sanfur, who has always lived in his brother's shadow, thrives on Razi's attention. Now 17, he struggles to navigate between Razi's demands and his loyalty to his brother, living a double life and lying to both.
When the Israeli Secret Service discovers how deeply involved Sanfur is in his brother's activities, Razi is accused of crossing professional lines and is ordered to sacrifice Sanfur in an upcoming attempt to assassinate Ibrahim. As preparations for the military strike are underway both Razi and Sanfur are forced to make choices that will irreversibly change their lives.
Co-written by Israeli director Yuval Adler, and Ali Waked — an Arab journalist who spent years in the West Bank — and based on extensive research, "Bethlehem" transcends perspectives, revealing the impossible situations and moral dilemmas associated with the fascinating world of human intelligence.
"Bethlehem" will be shown at the Mary D. Fisher Theatre April 25-29. Showtimes will be 4 p.m. on Friday and Saturday, April 25 and 26; and 7 p.m. on Monday and Tuesday, April 28 and 29.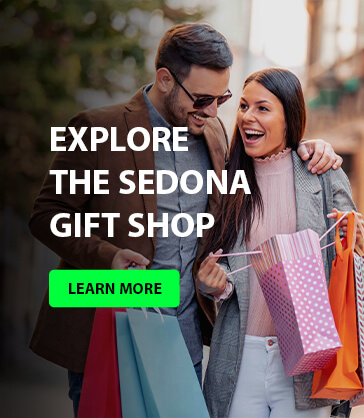 ALAN PARTRIDGE
Critics and audiences are raving about the outrageous comedy "Alan Partridge", calling the film "hilarious" and a "sharp, incisive parody". Simon Abrams from RogerEbert.com raves the film is "consistently hilarious … it's so good that I can recommend it without reservation! It has scads of memorable one-liners and averages about three or four belly laughs in a single scene!"
"Alan Partridge" brings an enduring comic creation to film, pitching Alan headfirst into a desperate battle for survival that's both literal and figurative, as he becomes caught up in a siege at his radio station.
Alan Partridge (Steve Coogan) has had many ups and downs in his life. National television broadcaster. Responsible for killing a guest on live TV. Local radio broadcaster. A nervous breakdown in Dundee. His self-published book, 'Bouncing Back', subsequently remaindered and pulped. The character Alan Partridge first appeared over twenty years ago as a BBC sports reporter on the radio show, On The Hour. Since then, this wonderfully conceited, petty, anal, idiosyncratic comic creation has flourished across virtually every medium you can think of. He has been called one of the greatest comedy creations to come out of the United Kingdom in the last 20 years.
Now, Alan is at the center of a siege, when a disgruntled fellow DJ Pat (Colm Meaney) decides to hold their station hostage after learning that he's getting sacked by the new management.
Initially, Alan is not involved in the siege, but as Pat considers Alan to be his only ally at the station, he requests that Alan be brought in as a mediator. There's just one small problem: Alan was responsible for Pat being fired in the first place. Hilarity and big laughs ensue as the situation quickly spirals out of control.   
"Alan Partridge" will be shown at the Mary D. Fisher Theatre April 25-29. Showtimes will be 7 p.m. on Friday and Sunday, April 25 and 27; and 4 p.m. on Monday and Tuesday, April 28 and 29.   
Tickets are $12, or $9 for Film Festival members. For tickets and more information, please call 928-282-1177. Both the theatre and film festival office are located at 2030 W. Hwy. 89A, in West Sedona. For more information, visit: www.SedonaFilmFestival.org.