Northern Arizona Blues Alliance partners with festival for two-night festival at Fisher Theatre
Sedona AZ (April 11, 2018) – The Sedona International Film Festival is proud to partner with the Northern Arizona Blues Alliance to present a two night Blues Festival — "Shades of Blue Revue" — on Friday and Saturday, April 20 and 21 at the Mary D. Fisher Theatre.
The "Shades of Blue Revue" features some of the best Blues artists in Arizona. Friday night (April 20) will feature four solo/duo acts and Saturday night (April 21) will feature four bands, all playing in the intimate setting of the Mary Fisher Theater.
All of the acts have competed in the NAZBA and/or Phoenix Blues Society's (PBS)annual Blues competition and/or Best Self- Produced CD competition, with many artists going on to perform at the annual Blues Foundation's International Blues Challenge (IBC), held for the past 37 years in Memphis.  Just getting to Memphis is a journey by itself! Acts must win their local competition to qualify for the Memphis event where they are judged on the basis of Blues Content, Originality, Vocal Ability, Musicianship, and Stage Presence in the scoring. Once in Memphis, acts then compete against 125 of the top blues solo/duo acts and 125 top bands from around the country and 20 other nations as far away as the Philippines.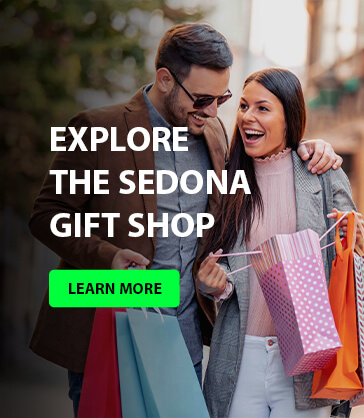 Friday night, April 20 Blues lineup includes:
The harmonic wizardry of Ray DeSylvester and Gary Morgan. Ray represented NAZBA at the 2015 Memphis IBC. You'll hear authentic Chicago Blues from the harp master, who is has performed during Walkin' on Main, Camp Verde Pecan and Wine Fest, Cotton Farmers Market Jubilee and Summer Corn Fest.
The Swamp Poets Duo features Chris Berry and slide guitarist Don Whitcher and represented NAZBA at the 2016 Memphis IBC. They were also selected to represent NAZBA for the Best Self-Produced CD in Memphis in 2015 and 2016 featuring all original material.
BD Frank comes to us via the Phoenix area, having won the PBS Solo/Duo IBC competition in 2017. BD is the pioneer and originator of "Gluebrass" music, and so far, none have done it better! His show features national resonator guitars, metal finger picks and slide. His style is Americana leaning towards Country, Roots, and Blues. 
Closing out the show is award-winning singer songwriter and multi-instrumentalist, Eric Ramsey. His authentic and original, powerful vocals and organic arrangements, come from experience about the human condition – at times sensitive, at times humorous, and always thought provoking. His arrangements and delivery encompass a spectrum of styles, from delicate fingerpicking to raucous, bluesy bottleneck slide.
Saturday night, April 21 Blues lineup includes:
Francine Cardinale, who has competed at the NAZBA IBC in 2016 and 2017. Her style is funky Blues Rock and the lady likes to jam out! Her regular 5 piece band, Cult 45, can be seen around the Verde Valley to dancing crowds.
Dan Bresnan, from Sedona, will follow Francine. Dan is a recording artist, versatile guitarist and vocalist, songwriter, band leader, and renowned luthier, who performs acoustic and electric rock, blues, folk, pop, jazz, and original music. His 2014, all original Blues album "Party in My Back Seat" was selected by NAZBA to compete in the 2015 Memphis as Best Self-Produced CD. The album has received wide acclaim and Dan will be there to perform select tunes from that album and other bluesy jazz interpretations.
DL Harrison, from Cottonwood, won the 2017 NAZBA IBC Solo/Duo competition and competed in the Memphis competition, this past January. He brings Blues interpretation to some familiar songs and also will be performing parts of his winning competition set.
Closing out the show, from Winslow, Arizona, is Tommy Dukes. Tommy has the distinction of having been inducted into the Arizona Blues Hall of Fame in 1997 and was also a winner of the PBS IBC and performed at the Memphis IBC.  Tommy was born in Hattiesburg, Mississippi and grew up in Winslow, Arizona. He started playing the guitar and harmonica at age 13. On stage he covers traditional Blues, R&B and his own original songs. Tommy has entertained Blues enthusiasts all over Arizona and the US. Backline bass player for the bands is Roger Smith, from Flagstaff who is a 2017 Arizona Blues Hall of Fame Nominee, and on drums, Dr. Bob Sellani, four time Memphis IBC performer and semifinalist.
"Shades of Blue Revue" tickets are $20 per night and can be purchased in advance at www.sedonafilmfestival.org or at the Sedona Film Festival office or Mary D. Fisher Theatre box office. Price includes one year membership in the Northern Arizona Blues Alliance.  For further information, call the film festival office at 928-282-1177.