Bolshoi Ballet production from Moscow debuts on the big screen at Fisher Theatre
Sedona AZ (March 31, 2018) – The Sedona International Film Festival presents Ballet in Cinema on Sunday, April 8 when it hosts the big screen encore of "Giselle" from the Bolshoi Ballet in Moscow. There will be one show at 4:00 p.m. at the festival's Mary D. Fisher Theatre.
This treasure of romantic ballet is one of the oldest and greatest in classical repertoire, touching upon the great romantic themes: a doomed love affair ending in tragedy, a dive into fantasy and ultimate redemption through the power of love. The Bolshoi is renowned for its intimate and emotionally intense interpretation of this beloved drama.
With music by Adolphe Adam, "Giselle" is performed by the stars, principal dancers and corps of the Bolshoie Ballet. The production is choreographed by Yuri Grigorovich and the musical director is Pavel Klinichev. Svetlana Zakharova, Sergei Polunin and Denis Savin star in the principal roles.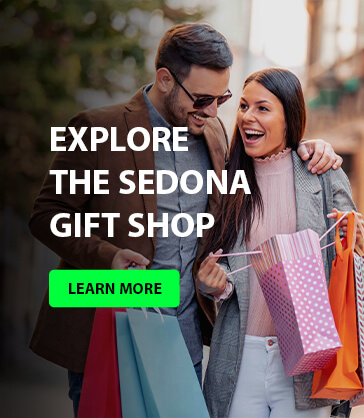 "Giselle", from the Bolshoi Ballet, captures the beauty and movement of a world-class performance in a mesmerising way. The production — captured in high definition — gives cinema audiences worldwide a 'best seat in the house' experience.
Giselle, a young peasant girl, is madly in love with Albrecht who swore his love in return. Gamekeeper Hans — himself infatuated with Giselle — discovers Albrecht is not the simple village boy he pretends to be, but in fact a rich count already engaged to the noble Bathilde. Hans confronts Albrecht in front of the entire village. Upset by this betrayal, Giselle goes mad and dies from sadness.
At night, Hans and Albrecht take turns mourning in utter grief at Giselle's tomb. The Wilis — vengeful spirits of women dead from deceitful love — suddenly appear from the graves. Their impassible queen Myrtha sentences both men to dance to death. Hans eventually dies of exhaustion. When Albrecht's turn comes, Giselle intervenes. Ultimately, the strength of her love transcends even death and bestows forgiveness upon her repentant lover.
Prima ballerina Svetlana Zakharova personifies this ultimate ballerina role in the classical repertoire, alongside the sensational Sergei Polunin as Albrecht, in this chilling, yet luminous ballet that continues to captivate audiences for over 150 years at the Bolshoi.
"Giselle" will be shown at the Mary D. Fisher Theatre one day only: Sunday, April 8 at 4 p.m. Tickets are $15, or $12.50 for Film Festival members. For tickets and more information, please call 928-282-1177. Both the theatre and film festival office are located at 2030 W. Hwy. 89A, in West Sedona. For more information, visit: www.SedonaFilmFestival.org.