The Aussie powerhouse and his six-piece all-star orchestra will headline the final show of the 2013 Live at SPAC season at the Sedona Performing Arts Center
Sedona AZ (April 4, 2013) – The Sedona International Film Festival is proud to partner with the Sedona 30 and the National Performing Artists and Sedona Performing Arts Alliance for the "Live at SPAC" concert series at the Sedona Performing Arts Center.
The final live show of the season will be on Thursday, April 18 featuring the big voice and big trumpet of Greg Bonham — one of Australia's most popular TV and recording stars — and his six-piece all-star orchestra.
The show is appropriate for all ages and prides itself on family-friendly entertainment. Showtime will be 7:00 p.m. on April 18 at the Sedona Performing Arts Center at Red Rock High School. To celebrate the final show of the season and to show appreciation to the community for supporting the events, all tickets will be two for the price of one (or buy one, get one free)!
Greg Bonham is one of the most exciting and versatile musical stars ever to come out of Australia. After many years of starring on Australian television and generating tens of thousands of fans in his native country, Bonham — now based out of Las Vegas — tours the world as a "double threat" with his dynamic singing style and his phenomenal golden trumpet. His overwhelming acceptance by American audiences has earned him such public kudos as "if Harry James and Tom Jones were father and son … Greg Bonham would be the grandson".
The Aussie Powerhouse Entertainer is ready to rock the house! Bonham captivates audiences with his soaring rich vocals, sizzling trumpet playing and warm engaging personality.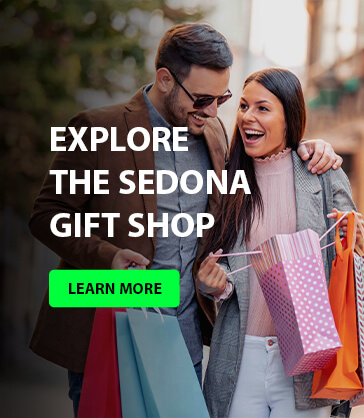 His riveting, energetic stage presence touches all.
With over 150 national television appearances in Australia and named "Entertainer of the Year" Bonham — with his wife and daughter — headed off to England. He stormed audiences throughout the UK for six years, scoring his own TV specials and selling an incredible 14 million records in Russia.
Bonham is now a Las Vegas headliner. He will be appearing in Sedona along with his six-piece all-star orchestra, including: Tim Ponzek on piano, Jerry Donato on alto & tenor sax, Dave Robinson on guitar, Dan Reed on trumpet, Mike King on bass, and John Lewis on drums.
Greg Bonham and his orchestra will appear live at the Sedona Performing Arts Center at Red Rock High School on Thursday, April 18 at 7:00 p.m.
Tickets are available at three price levels on a first come-first served basis: $45, $35 or $25. All tickets for this show are two for one: Buy one ticket, get the second one free. Just enter code 3030 when placing your order. Tickets can be purchased in advance online at www.SedonaFilmFestival.com or www.Sedona30.com. Call 928-282-1177 for details and more information.