Award-winning films presented in 4-day mini festival at Mary D. Fisher Theatre
Sedona AZ (October 27, 2016) – The Sedona International Film Festival is proud to team up with the Jewish Community of Sedona and the Verde Valley to present the Fall FilmFest Nov. 5-8 at the Mary D. Fisher Theatre. The program will feature five award-winning narrative and documentary features from around the world.
WUNDERKINDER — Opening Night Film
Saturday, Nov. 5 at 7:00 p.m.
"Wunderkinder" tells a tale of three exceptionally musically talented children, who develop a deep and genuine friendship, extending beyond their different religions and nationalities. The two Jewish children Larissa and Abrascha are both virtuosos – one on the piano and the other on the violin. Hanna, a young German girl, is also extremely gifted. Living in Poltava/Ukraine in 1941, they all share one great love: music. Their world is one of curiosity, joy and talent. But when the Nazis invade the Soviet Union, they and their families face mortal peril. Due to the insanity of grown-ups at home and abroad, their world is turned upside down, and they are suddenly no longer allowed to be friends. (Germany, 2011, 96 minutes)
The "Wunderkinder" film screening will be preceded by a concert by local high school musicians from Sedona Red Rock High School.
CARVALHO'S JOURNEY
Sunday, Nov. 6 at 7:00 p.m.
A real life 19th-century American western adventure story, "Carvalho's Journey" tells the extraordinary story of Solomon Nunes Carvalho (1815-1897), an observant Sephardic Jew born in Charleston, South Carolina, and his life as a groundbreaking explorer and artist. In 1853, traveling with famed explorer John Fremont's Fifth Westward Expedition, Carvalho became one of the first photographers to document the sweeping vistas and treacherous terrain of the far American West. Carvalho, a portrait painter who had never saddled his own horse, survived grueling conditions and lack of food along the 2400 mile journey from New York City through Kansas, Colorado, Utah, New Mexico, and California. Carvalho's experience as a Jew on the western trail was unprecedented, and his experience — and his writing about it — grant a clear window into the inter-ethnic cultural exchanges that were commonplace in this period in American history. Traveling alongside mountain men, pioneers, Native Americans, and Mormons, Carvalho produced beautiful art: daguerreotypes that became the lens through which the world experienced the American West.
"Carvalho's Journey" draws extensively on Carvalho's bestselling 1857 memoir, "Incidents of Travel and Adventure in the Far West". Voiceover recordings by acclaimed actors bring Carvalho's dramatic, funny and humanist writings to life, along with first-person accounts by John Fremont, their Native-American guides, and 19th century luminaries such as Brigham Young of Utah, with whom Carvalho had a unique audience in Salt Lake City. (USA, 2015, 85 minutes)
Local photographer Gene Snyder will speak before the screening of "Carvalho's Journey".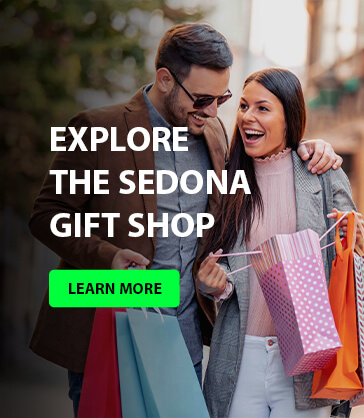 A BORROWED IDENTITY
Monday, Nov. 7 at 4:00 p.m.
"A Borrowed Identity" is a coming-of-age drama set in the early 1990s about an Arab teenager trying to find his place in Israeli society. Written and adapted from two autobiographical novels by Arab-Israeli author and journalist Sayed Kashua. Gifted Eyad, a Palestinian Israeli boy, is given the chance to go to a prestigious Jewish boarding school in Jerusalem. As he desperately tries to fit in with his Jewish schoolmates and within Israeli society, Eyad develops a friendship with another outsider, Jonathan — a boy suffering from muscular dystrophy — and gradually becomes part of the home Jonathan shares with his mother, Edna. After falling in love with Naomi, a Jewish girl, he leaves school when their relationship is uncovered, and he discovers that he will have to sacrifice his identity in order to be accepted. Faced with a choice, Eyad will have to make a decision that will change his life forever. (Israel, 2014, 104 minutes)
THE LAW
Monday, Nov. 7 at 7:00 p.m.
Fall, 1974. French President Valéry Giscard d'Estaing puts his Health Minister, Simone Veil, in charge of a daunting task: to carry the abortion law. During three days, she will defend her text before parliamentarians with exemplary tenacity. Diane, a young journalist, makes it the subject of her first investigation and discovers — over her explorations — a considerable changing of French women's social status. Born in France in the 1920s, Simone Veil (Emmanuelle Devos) studied politics at Paris's prestigious Sciences Po until she and her family were deported to the extermination camps during World War II. Though she lost her parents and a brother, Veil managed to survive both Auschwitz and Bergen-Belsen, an experience that taught her to fight and which would prepare her for her battles for women's rights in the decades ahead. She became the driving force behind a then controversial fight to legalize abortion in France in the 1970s. (France, 2015, 90 minutes)
IN SEARCH OF ISRAELI CUISINE — Closing Night Film
Tuesday, Nov. 8 at 4:00 p.m.
Preceded by two short films: "A Reuben By Any Other Name" and "The Double Date".
"In Search of Israeli Cuisine" is a portrait of the Israeli people told through food. It puts a literal face on the culture of Israel. Profiling chefs, home cooks, farmers, vintners, and cheese makers drawn from more than 100 subcultures within the primary ethnic and religious groups that make up Israel today—Jewish, Muslim, Christian, Druze—a rich, complex, and human story emerges. Audiences will discover that this hot, multi-cultural cuisine has developed only in the last 30 years. In that short time, Israel went from being one of the poorest countries in the world to one of the most advanced. Its sophistication mirrors the current state of the Israeli people and their food: a mix of traditional and secular, outward looking, and innovative. The chef/guide of "In Search of Israeli Cuisine" is Michael Solomonov, the James Beard award winning chef/owner of Zahav and a number of other restaurants in Philadelphia. His book "Zahav: A World of Israeli Cuisine" was recently released and is on the New York Times bestseller list. Mike was born in Israel and grew up in the States. He's smart, funny, self-deprecating, and very knowledgeable about the traditions and foods of Israel. Mike enters peoples' lives, and their kitchens, and discusses their roots, inspirations, what their grandmothers cooked, how they're preserving traditions and updating recipes with global influences. (USA, 2016, 94 minutes)
Moviegoers will be treated to copies of recipes from Solomonov's cookbook as well as desserts prepared from recipes in the book.
The Fall FilmFest is presented by the Cultural Committee of the Jewish Community of Sedona and the Verde Valley and the Sedona International Film Festival.
Tickets for each show are $12 general admission, or $9 for Film Festival members. For tickets and more information, please call 928-282-1177. Both the theatre and film festival office are located at 2030 W. Hwy. 89A, in West Sedona. For more information and to order tickets online, visit: www.SedonaFilmFestival.org.