Award-winning documentary about media firebrand Molly Ivins debuts at Fisher Theatre
Sedona AZ (September 26, 2019) – The Sedona International Film Festival is proud to present the Northern Arizona premiere of the award-winning and acclaimed documentary "Raise Hell: The Life and Times of Molly Ivins" Oct. 6-10 at the Mary D. Fisher Theatre.
"Raise Hell: The Life and Times of Molly Ivins" tells the story of media firebrand Molly Ivins. Often compared to Mark Twain, Ivins was six feet of Texas trouble who, despite her Houston pedigree, took on Good Old Boy corruption wherever she found it.
Best-selling author, Pulitzer Prize nominated journalist, popular TV pundit, Molly had a nation of "fans" and "frenemies." She courageously spoke truth to power and it cost her more than once. But Molly always served up her quality reportage with a heaping dollop of humor. The gal was funny! Her razor-sharp wit left both sides of the aisle laughing and craving ink in her columns.
At the height of her popularity 400 newspapers carried her column. She railed against "Big Bidness" in government, and often said, "Texas is the national laboratory for bad gub'ment." Molly's words have proved prescient. She knew the Bill of Rights was in peril and said "Polarizing people is a good way to win an election and a good way to wreck a country."
Molly spoke from the heart. She was not a cynic. She gave voice to people who didn't have one. She called her constituents her "beloveds" and she never stopped raisin' hell. When she died of breast cancer in 2007, the nation lost a true champion and a woman who seemed to be afraid of nothing.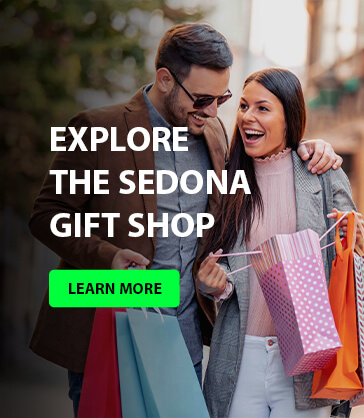 America is in crisis. Who today can fill Molly Ivins' size-12 shoes? Why all of us, of course! It's time to raise hell. Molly Ivins certainly would.
"One of the funniest and most entertaining docs in recent memory." — The Playlist
"As relevant as anything in tomorrow's newspaper." — The Wrap
"Raise Hell: The Life and Times of Molly Ivins" will be shown at the Mary D. Fisher Theatre Oct. 6-10. Showtimes will be 7 p.m. on Sunday and Wednesday, Oct. 6 and 9; and 4 p.m. on Tuesday and Thursday, Oct. 8 and 10.
Tickets are $12, or $9 for Film Festival members. For tickets and more information, please call 928-282-1177. Both the theatre and film festival office are located at 2030 W. Hwy. 89A, in West Sedona. For more information, visit: www.SedonaFilmFestival.org.