Sedona AZ (June 1, 2016) – From July 29-31, 2016, Sedona residents and visitors will have the unique opportunity to immerse themselves in the enchanting world of hummingbirds.  Presented by the International Hummingbird Society and held at the Sedona Performing Arts Center and various spots around Sedona, the Fifth Annual Sedona Hummingbird Festival will fascinate attendees with three enlightening days of presentations by renowned hummingbird experts, self-guided garden tours, exhibits, birding trips, and more.
The festival is scheduled to correspond with an influx of hummingbirds that flutter through Sedona on their way to southern Mexico, where they spend the winter months.  During this time, Sedona's hummingbird population swells exponentially, with up to seven different species present as opposed to the two species that typically inhabit the area.  In the months leading up to this migratory event, the residents and businesses of Sedona are encouraged to plant hummer-friendly flowers or place feeders on their properties.
The result has been an increasingly higher number of hummingbirds visiting Sedona year after year.  Based upon nectar consumption, some residents have estimated that they have been visited by between 500 and 2000 hummers a day!
The main highlight of the festival will be a series of presentations by internationally recognized hummingbird experts.  With at least 75 percent of the content devoted to hummingbirds, the presentations will educate attendees about a variety of subjects related to these mesmerizing creatures. Julie Zickefoose, an acclaimed author, artist, and naturalist, will deliver the headlining presentation, "Baby Birds: An Artist Looks into the Nest" on Saturday morning.  In this inspirational talk, Julie will explore the convergence of art and science as she discusses her study of wild nestlings, including her experiences serving as a "foster mother" to orphaned hummers and other birds.  Julie will be available to sign books at lunchtime on each day of the festival.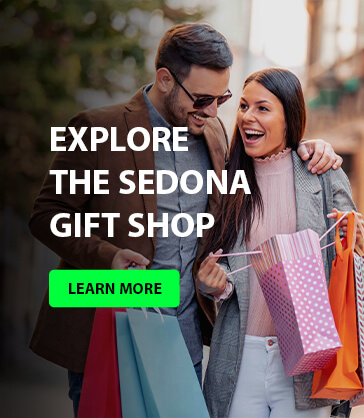 On Saturday afternoon, Dr. Susan Wethington will present a special lecture regarding conservation and how hummingbirds survive and thrive in a changing environment.  With a PhD in Ecology and Evolutionary Biology, Dr. Wethington is a co-founder of the Hummingbird Monitoring Network, a science-based hummingbird conservation program.  She will address specific threats that hummingbirds face and ways that each individual can assist with conservation efforts.
Other presentations will include "Hummingbird Garden Design" by horticulturalist Mark Fleming, "Nature Gives Us Art: The Zen of Photographing Hummingbirds" by Beth Kingsley Hawkins, M.A. and owner of the Sedona Hummingbird Gallery, and "Hummingbirds 101: The Basics of Attracting and Feeding Hummingbirds" by Dr. H. Ross Hawkins.  All presentations will be held in the large, modern Sedona Performing Arts Center.  For more information regarding these informative lectures, visit .
Among the festival's most popular attractions are the Birds & Blooms Hummingbird Garden Tours, sponsored by Birds & Blooms magazine.  These self-guided tours allow attendees to meander through private gardens that have been identified as "hummingbird hotspots."  Festival guests will also be able to enjoy several free events, including art exhibits and the opportunity to witness banding.  Banding refers to the process of marking hummingbirds with tiny, numbered anklets so that their movements may be scientifically tracked. 
The Sedona Hummingbird Festival is sponsored by the International Hummingbird Society, a Sedona-based nonprofit organization dedicated to educating the public about hummingbirds and advancing conservation efforts for these captivating creatures.  This mission is in response to the fact that approximately ten percent of hummingbird species are at risk for extinction.  The festival offers attendees an opportunity to engage with the Hummingbird Society's goals while experiencing gorgeous Sedona.  Surrounded by the awe-inspiring red rock formations that have made Sedona a popular destination for tourists from around the world, attendees will understand the inspiration for the festival's theme: "The Most Beautiful Place in America to See Hummingbirds."
The Fifth Annual Sedona Hummingbird Festival will take place July 29-31, 2016 at the Sedona Performing Arts Center (SPAC), located at 995 Upper Red Rock Loop Road, Sedona, Arizona 86336.  Tickets are available at the door or online at through July 20.  For more information, contact The Hummingbird Society at (800) 529-3699 or (928) 284-2251.