Fiber Arts Sedona Open Studio Crawl
Sedona AZ (September 27, 2011) – Fiber Arts Sedona (FAS) has a treat in store for you! FAS members are presenting a free Studio Crawl on the first weekend in October this year. A trio of fiber art studios will be open to the public from 10am-5pm on Saturday and Sunday, October 1 & 2, featuring finished art, work in progress as well as work for sale, in time to prepare for the upcoming holidays. The artists will explain their processes, demonstrate, answer questions, and share their inspirations. Bookmarks which include a map of the tour will be distributed locally at the Sedona Public Library, the Sedona Art Center, The Sedona Quilt Store, and hotels, B&B's and resorts around town.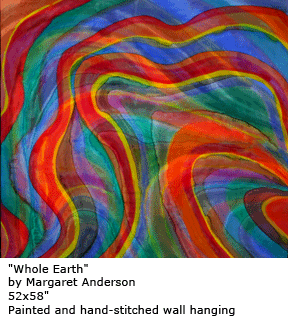 Established in 2010, Fiber Arts Sedona is an organization of professional studio artists who strive to build awareness of and appreciation for all of the fiber arts. They wish to acquaint others with the infinite possibilities of the medium through the work of their members which exemplifies the variety to be found within the fiber arts. They are committed to supporting each other's creative journeys and sharing their excitement and fascination in the diverse world of fiber. This is an invitation to come see what they are making and their creative experiments.
FAS members Margaret Anderson, Shirley Eichten Albrecht, and Dee Durkee are exhibiting during this year's event. These three are known for their innovative use of fiber incorporating all kinds of different fiber materials into their creative art works for home or business.
Margaret Anderson has won numerous prestigious national awards for her unique hand-painted, hand-stitched wall hangings. Her home studio showcases the many sizes and colors of her craft, giving a full overview of the extent of her talent. She will be glad to show visitors the stitched back of her pieces, as she puts on white gloves to protect the fabric. In addition to the expansive, larger wall pieces, she also has small, framed pieces and greeting cards for sale.
Shirley Eichten Albrecht uses her studio for both art production and to hold basket-making classes. Her sculptural gourd-reed and clay-reed baskets diverge from traditional basket-making incorporating classic weaving techniques, also evident in the mini-basket pendants she makes. Colorful reed may spring from the top of a gourd, or one might peer through a fiber-web within the opening of a raku pot. Behind her worktable hang the tools of her trade – a visual treat in itself.
Dee Durkee is introducing new one-of-a-kind hand-dyed silk scarves during this year's Crawl. Although best known for her fiber-collage vessels and sculptures, also available at her studio will be journals and photo albums with reproductions of her gouache sketches of Sedona, handmade paper ornaments and broaches, hand dyed tissue paper, as well as fiber-collage wall-art and vessels. Using a variety of fabrics which collected for over 30 years, she is currently developing a proto-type design for kimono-style jackets, and looks forward to feedback from visitors.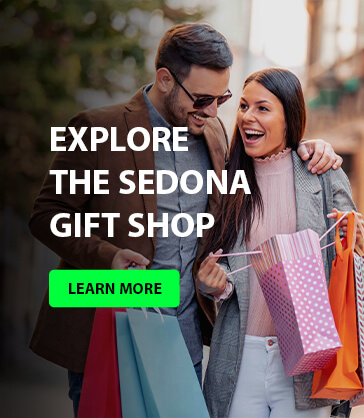 Just in case you are interested in photography as well, both Albrecht and Durkee's spouses, Robert Albrecht and Peter Baenziger are professional photographers, so as an additional treat you might be seeing some photographic work among the artworks and supplies in their studios.
Also this fall, an exhibit of the variety of FAS members' fiber artwork will be at Sedona City Hall, in the Vultee Conference Room and City Manager's Office during October through December. A catalogue highlighting the artworks of the five FAS charter members is available for sale ($7) at the individual artists' studios, as well as online at http://www.magcloud.com (Search: Fiber Arts Sedona).
This is the second year for the FAS Open Studios. Last year resulted in a tremendous response, with visitors coming from as far as Tucson, Phoenix and Flagstaff for the free tour.
For further information, or to obtain a bookmark/map, contact FAS Founder Dee Durkee – E-mail: deedurkee@mindspring.com, 928.203.5702.