Filmmaker will be in Sedona to host film for Mental Health Awareness Week
Sedona AZ (April 30, 2015) – The Sedona International Film Festival is proud to present the encore of "Canvas" starring Academy Award-winner Marcia Gay Harden and Emmy Award-winner Joe Pantoliano.
The film premiered at the Sedona International Film Festival (where it won the Audience Choice Best Feature Award) and in theatres in 2007, and it is making a return encore to the Mary D. Fisher Theater for two special free showings on one day only — Monday, May 11 (a 4 p.m. and 7 p.m.) — to mark the first day of mental health events in observance of Mental Health Awareness Week.
The writer/director of the film, Joe Greco, will be present at the theater to answer questions after both screenings. The lead sponsor for this free event is Spectrum Healthcare in Cottonwood, with other sponsors being the Mental Health Coalition Verde Valley, NAMI Sedona, and World Peace Productions.  
When Mary's (Harden) mental illness puts herself and her family in jeopardy, her husband (Pantoliano) and son (Devon Gearhart) helplessly watch as she is torn from her family by the police. Forced to raise a boy on his own and cope with his wife's schizophrenia, father and son learn what it is to truly be a family.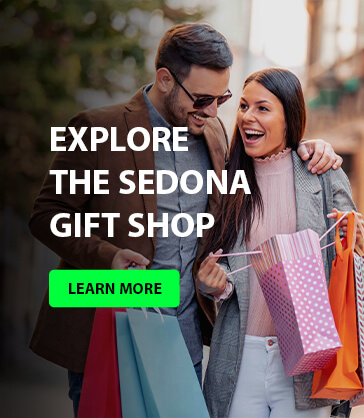 Inspired by a true story, this critically-acclaimed and award-winning film is full of hope and humor, as well as heartbreaking performances.
"Canvas" has received various awards for its accurate, balanced and compassionate portrayal of a family transformed by mental illness. The film is authentic in its portrayal of schizophrenia and how it affects family members.  Writer/Director Joseph Greco stated that the film, his first feature, was influenced by his own childhood with a mother who suffered from schizophrenia.  Greco will be present to answer questions after the two showings of the film.  Also present to lead a discussion after the film will be representatives from Spectrum Healthcare and NAMI Sedona, as well as a family member of a person with schizophrenia.
"Canvas" will be shown on a day that will focus on the effects of mental illness on families. Mental Health Awareness week — May 11-16 — is being hosted by the Mental Health Coalition Verde Valley, a local nonprofit organization that started in late 2013 to address mental health needs in local communities in Sedona and the Verde Valley. The Coalition believes that the better informed the community is, the more it can help its neighbors obtain the services they require and speak with one voice to advocate for the needs of our local communities.
"Canvas" will be shown at the Mary D. Fisher Theater on Monday, May 11.  Showtimes will be 4 p.m. and 7 p.m.  All tickets are free and may be reserved online or by calling or visiting the Sedona Film Festival office.  For more information, please call 928-282-1177.  Both the theater and film festival office are located at 2030 W. Highway 89A, in West Sedona.  For more information, visit: www.SedonaFilmFestival.org.