Acclaimed new independent films make Sedona premiere at Mary D. Fisher Theatre
Sedona AZ (April 10, 2015) – The Sedona International Film Festival is proud to present the Northern Arizona premiere of the award-winning film "5 to 7" (featuring Glenn Close and Frank Langella) and "An Honest Liar" (a top winner at festivals around the world) showing April 17-22 at the Mary D. Fisher Theatre.
5 to 7
"5 to 7" is a romantic comedy about a chance encounter on the streets of Manhattan that draws 20-something aspiring writer Brian (Anton Yelchin) into a passionate love affair with a glamorous French woman (Skyfall Bond girl Bérénice Marlohe). The catch? She's married, and can only meet him for hotel room trysts between the hours of 5 and 7.
Neither party can resist the other. Before long, Brian has broken every rule he ever had for himself. And he's never been happier.
Amid the comedy of the clash of cultures, world views and personal ethics — peppered by the surprising reactions of those around them — Brian and Arielle fall more and more deeply in love. But, while the hours of 5 to 7 each day may suit Arielle perfectly, Brian begins to hunger for more. Soon, they must face the most important decision of their lives. We don't choose love, it chooses us. The question is how hard we're willing to fight for it when there are a thousand reasons to let go. In "5 to 7", the remarkable answer is equal parts romance, laughter and tears as both learn hard won lessons about life and love.
Co-starring Frank Langella, Glenn Close, Lambert Wilson, and Olivia Thirlby, this sexy romance captures the giddy thrill, the pain and the comedy of being young and falling in love.
"5 to 7" will be shown at the Mary D. Fisher Theatre April 17-22. Showtimes will be 4 p.m. on Friday, April 17; 1 p.m. on Saturday, April 18; 7 p.m. on Monday, April 20; 4 p.m. on Tuesday, April 21; and 7 p.m. on Wednesday, April 22.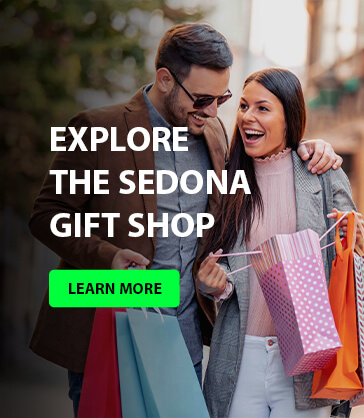 AN HONEST LIAR
"An Honest Liar" is a feature documentary about truth and deception and the life of world-famous magician, escape artist and master skeptic, James 'The Amazing' Randi. The film brings to life Randi's intricate investigations that publicly exposed psychics, faith healers, and con artists with quasi-religious fervor.
Randi's dazzling acts of mind reading and mentalism convinced people he had psychic powers, giving him the opportunity to use these skills to take advantage of credulous people. Randi saw many others doing just that. He discovered faith healers, fortunetellers, and psychics using his beloved mentalism and magic tricks — not to entertain, but to steal money and destroy lives. Enraged by this, Randi would devote his life to protecting the public from such thieves.
A master deceiver who came out of the closet at the age of 81, Randi created fictional characters, fake psychics, and even turned his partner of 25 years, the artist Jose Alvarez, into a sham guru named Carlos. But when a shocking revelation in Randi's personal life is discovered, it isn't clear whether Randi is still the deceiver — or the deceived.
"An Honest Liar" relives these twisted tales of deception through interviews with people such as Penn & Teller, Adam Savage, Bill Nye, Alice Cooper, and many of the original participants in his adventures. The stories are brought to life through a wealth of rare, behind-the-scenes, and never-before-seen footage.
"An Honest Liar" will be shown at the Mary D. Fisher Theatre April 17-22. Showtimes will be 7 p.m. on Friday, April 17; 1 p.m. on Sunday, April 19; and 4 p.m. on Monday and Wednesday, April 20 and 22. 
Tickets are $12, or $9 for Film Festival members. For tickets and more information, please call 928-282-1177. Both the theatre and film festival office are located at 2030 W. Hwy. 89A, in West Sedona. For more information, visit: www.SedonaFilmFestival.org.