Meet the filmmaker in person at encore screenings of Sedona Film Festival documentary
Sedona AZ (June 11, 2013) – The Sedona International Film Festival is proud to present its "Festival Encore" series on Monday, June 24 with the one-night-only return of "Death By China", one of the top-rated films at the recent film festival. Filmmaker and best-selling author Peter Navarro will be in Sedona to host the film and conduct a Q&A after both screenings. He will be presenting the director's cut of the film.
"Death By China" (narrated by Martin Sheen) is a timely and important documentary confronting the most urgent problem facing America — its increasingly destructive trade relationship with a rapidly rising China. Since the United States fully opened its markets to China in 2001, over 50,000 American factories have disappeared, more than 25 million Americans can't find a decent job, and America now owes over 3 trillion dollars to the world's largest totalitarian nation.
Through compelling interviews with voices across the political spectrum, "Death By China" exposes just how badly the U.S.-China relationship is broken — and why fixing that destructive relationship is critical both to restoring American prosperity and ensuring a peaceful future.
In "Death By China", director Peter Navarro relies on a stellar cast of China experts to explain how the United States has been backed into such a dangerous Chinese corner. He sets the stage early in the film for an examination of the current U.S.-China trade relationship with an historical look at China's controversial entry into the World Trade Organization in 2001. This pivotal event gave China full access to American markets; and rather than play by fair trade rules, the Chinese government quickly launched a devastating attack against America's industrial base using "weapons of job destruction" like currency manipulation, illegal export subsidies, counterfeiting and piracy, and widespread abuses of China's environment and workers.
Throughout the film, Navarro is very careful to distinguish clearly between what narrator Martin Sheen describes as "the good and hardworking people of China" versus "their repressive Communist government now victimizing both American and Chinese citizens alike."
At its conclusion, "Death By China" issues a fervent call to action from cast members of all walks of life and across the partisan spectrum.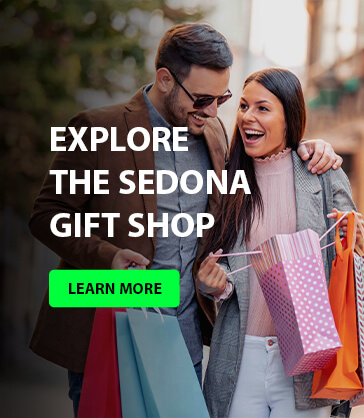 "Ultimately, this film is about both consequences and taking action," said filmmaker Navarro. "It is a film dedicated to the idea that if we all come to better understand the consequences of the current U.S.-China relationship, we as voters will demand much more from our politicians; and we as consumers will make far better choices when it comes to buying — or not buying — products made in China."
These encore screenings are sponsored by Jennifer Tanner, who saw "Death By China" at the recent Sedona Film Festival and felt compelled to make more people aware of the situation.
"I feel this is a film everyone in America needs to see," said Tanner. "We have the power to change the way we buy products by requesting goods made in America and keeping the jobs here in our country."
The film is also co-sponsored by True Financial Wealth Management and Sterling Financial Services. The hotel lodging and hospitality sponsor is Poco Diablo Resort.
"Death By China" will be shown at the Mary D. Fisher Theatre on Monday, June 24 at 4 p.m. and 7 p.m. There will be a Q&A with filmmaker Peter Navarro at both screenings. Tickets are $12, or $9 for Film Festival members. For tickets and more information, please call 928-282-1177. Both the theatre and film festival office are located at 2030 W. Hwy. 89A, in West Sedona. For more information, visit: www.SedonaFilmFestival.org.