Sedona AZ (February 5, 2013) –Sedona's Studio Live hosts a poetry slam Saturday, Feb. 16, starting at 7:30 p.m. featuring Phoenix poet Jeremiah Blue and hosted by Sedona poet Christopher Fox Graham. Tickets are $10 in advance and $12 the day of the performance, doors open at 7:00 pm.
All poets are welcome to compete for the $75 grand prize and $25 second-place prize. The prize is funded in part by a donation from Verde Valley poetry supporter Jeanne Freeland.
The slam is the fourth of the 2012-13 season, which will culminate in selection of Sedona's second National Poetry Slam Team, the foursome and alternate who will represent the city at the National Poetry Slam in Boston and Cambridge, Mass., in August.
Slammers will need three original poems, each lasting no longer than three minutes. No props, costumes nor musical accompaniment are permitted. The poets will be judged Olympics-style by five members of the audience selected at random at the beginning of the slam.
Poets who want to compete should purchase a ticket in case the roster is filled before they arrive.
The local poets will share the stage with 300 of the top poets in the United States, Canada and Europe, pouring out their words in a weeklong explosion of expression. Sedona sent its five-poet first team to the 2012 National Poetry Slam in Charlotte, N.C.
To compete in the slam, poets need at least three original poems, each three minutes long or shorter. No props, costumes or musical accompaniment are permitted. All types of poetry are welcome.
The slam will be hosted by Graham, who represented Northern Arizona on six FlagSlam National Poetry Slams in 2001, 2004, 2005, 2006, 2010 and 2012.
Contact Graham at foxthepoet@yahoo.com to sign up to slam.
Jeremiah Blue
Jeremiah Blue is a Phoenix-based poet that has organized, hosted, and performed in the poetry slam scene since 2006. He has performed at a variety of venues throughout the country.
Currently, Blue co-hosts a weekly poetry slam in downtown Phoenix at Lawn Gnome Bookstore.
In 2007, he earned the title of Phoenix Poetry Slam Champion and has represented Phoenix twice at the National Poetry Slam. He also became the Individual Poetry Slam Champion for Phoenix in 2012, earning him the slot to represent the city at the Individual World Poetry Slam.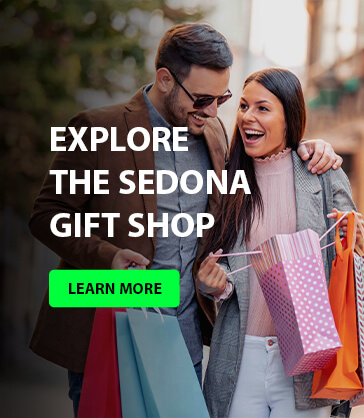 You can reach him on Facebook or you can email him at jsblue@gmail.com for more information or booking.
Women of the World Poetry Slam Qualifier
This slam is also the qualifier for Sedona's representative to the International Women of the World Poetry Slam, to be held in Minneapolis from March 6 to 9. The highest ranked female or female-identified poet from earns Sedona's WOWps slot.
Poets who live their lives as women are eligible to participate in the Women of the World Poetry Slam. Competitors are eligible from certified venues or as individuals from areas without certified venues (aka "Storm" poets).
All competitors must be PSI members in good standing and must agree to participate in the event following the rules of Slam as well as the Code of Honor, and must allow for PSI to videotape their performances for PSI owned product.
What is Poetry Slam?
Founded in Chicago in 1984, poetry slam is a competitive artistic sport. Poetry slams are judged by five randomly chosen members of the audience who assign numerical value to individual poets' contents and performances. Poetry slam has become an international artistic sport, with more than 100 major poetry slams in the United States, Canada, Australia and Western Europe.
All types of poetry are welcome on the stage, from street-wise hip-hop and narrative performance poems, to political rants and introspective confessionals. Any poem is a "slam" poem if performed in a competition. All poets get three minutes per round to entertain their audience with their creativity.
2013 Sedona National Poetry Slam Team
Competing poets earn points with each Sedona Poetry Slam performance between September and May. Every poet earns 1 point for performing or hosting. First place earns 3 additional points, second place earns 2 and third place earns 1.
Based on points, the top 12 poets in May are eligible to compete for the four slots on the Sedona Poetry Slam Team, which will represent the community and Studio Live at the 2013 National Poetry Slam in Boston. Poets can compete for multiple teams during a season and still be eligible to compete in the Sedona team.
For more information please contact the Sedona Performing Arts Alliance/Studio Live at (928)282-0549. Tickets are available online at www.studiolivesedona.com or at the Studio Live box office located at 215 Coffeepot Drive in West Sedona.
The Sedona Performing Arts Alliance is a nonprofit organization, 501(c)(3) that serves as a catalyst for community development through quality arts programming. We are dedicated to the advancement of the performing arts through education, live performance and artist support.