Event Will Unite Food Buyers with Local Food Producers in the Verde Valley
Clarkdale AZ (August 31, 2017) – Originally scheduled to be hosted by the Cliff Castle Casino in Camp Verde, the Farmer+Chef Connection will be hosted instead at the Clark Memorial Clubhouse in Clarkdale on September 11, 2017. The decision to move the event came after unanticipated construction at the Cliff Castle Casino prevented the event from being hosted at that venue.
"We understand how these issues can arise and hope that all continues to go well for the next phase of development at the Cliff Castle Casino," said Natalie Morris, Director of Foods Initiatives for the Local First Arizona Foundation. "We are grateful to the Town of Clarkdale for stepping in so quickly, allowing us to keep the event in the Verde Valley for this year. We look forward to partnering with the Cliff Castle Casino on future events and endeavors."
This will be the first time that this expo-style event is hosted in the Verde Valley. The Arizona Farmer+Chef Connection brings together local food producers prepared to transact at a wholesale level and introduces them to wholesale food buyers at restaurants, hotels, grocery stores, and other businesses and institutions from across the state. The cornerstone of the Farmer+Chef Connection is the Suppliers' Marketplace, an all day vendor fair featuring the best local food products Arizona has to offer.
Following the Suppliers' Marketplace, the Local Food Reception will be hosted at Four Eight Wineworks, located just down the street from the Clark Memorial Clubhouse. The Reception will allow attendees to casually network over local food and drink, including locally sourced appetizers from Merkin Vineyards Tasting Room and Osteria as well as Arizona wine and beer.
Those planning on attending and wanting to seek accommodations can inquire with the Clarkdale Lodge, which is offering a 25% discount for event attendees. Attendees wanting to book a room at the Clarkdale Lodge should call 928-634-5037 and mention the Farmer+Chef Connection.
This industry event is best suited for the following individuals, businesses, and organizations: Arizona farmers and food and beverage producers prepared to transact at a wholesale level; chefs, restaurant owners, and management; hotels and catering businesses; hospitals, senior and human service institutions, health and wellness centers; education and government food service procurement purchasers; managers for grocery stores and markets; and any entrepreneur, food service professional, or member of the public that is dedicated to building a better community, environment and economy through local food supply chains.
Tickets are still available for the Farmer+Chef Connection for both food and beverage producers as well as food and beverage buyers.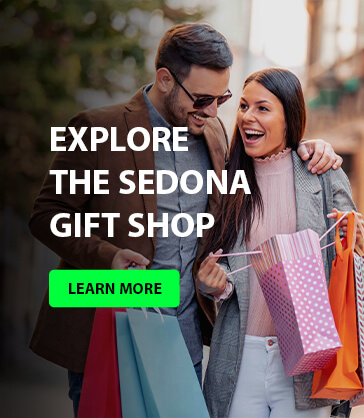 General Admission: $20/person all day pass includes access to Suppliers Marketplace and Reception

Vendor Package: $100 includes standard tabled space with ability to sample and sell, reserved parking, two all day passes, and listing in post-event follow-up packet. The deadline to purchase regular priced vendor packages is September 1, 2017.
The 2017 Farmer+Chef Connection is sponsored by Bar & Restaurant Insurance, National Processing Solutions, Stern Produce, Duncan Family Farms, Visit Camp Verde, Camp Verde Business Alliance, Edible Phoenix, Sedona Now, Cottonwood Chamber of Commerce, City of Cottonwood, Slow Food Phoenix, Courtesy Chevrolet, Green Valley Roasting Company, Verve Events & Tents, and Clear Production Services. Those interested in sponsorship can reach Natalie Morris at natalie@localfirstaz.com.
Information and tickets are available for purchase at localfirstazfoundation.org/azfarmerchef.
Event hashtag: #AZFarmerChef
About the Local First Arizona Foundation:
Local First Arizona Foundation (LFAF) is the 501c3 nonprofit sister organization to Local First Arizona. LFAF is an award-winning organization focused on community and economic development throughout the state in order to build self-sufficient, healthy and prosperous communities. LFAF is creating a movement that has proven results across a wide variety of measurables including youth retention, job creation, and economic gains. More information is available at localfirstazfoundation.org.