Sedona AZ (September 22, 2017) – The Collective Sedona will play host to numerous events in the month of October that highlight the arts, important fundraising events, health and healing workshops, business conferences and Halloween fun. The Collective Sedona is located at 7000 AZ 179 in the Village of Oak Creek in Sedona, AZ 86351. The plaza features a special event space, Vista Hall, located on the second level and it is the setting for many of the events listed below.
On October 6th, there will be a Big Park Community School International Baccalaureate Program Fundraiser. The event takes place on Friday from 5:30 to 9:00 pm in Vista Hall. The community is invited to come for Sipping, Savoring and Giving with a Purpose. The cost is $50 per person and includes a live and silent auction with valuable items available. Tickets are available at: www.teambigpark.com.
The Northern Arizona Music Festival, titled Roots, Roll & Ride, will take place on Saturday, October 7th with a motorcycle poker ride kicking off the event at 9:00 am. From 11:00 am to 6:00 pm, there will be a benefit for Steps to Recovery Homes with music provided by at least seven different Bands. Admission is free and donations will be accepted. For More Information, call 928-649-0077.
The much-anticipated TEDx Event in Vista Hall happens on Saturday, October 14th and Sunday, October 15th. The Collective Sedona is proud to be a visionary sponsor of the inaugural TEDxSedona program.
The Second Saturday Art Walk will feature music provided by "Meadowlark" from 6:00 to 8:00 pm. Meadowlark is an intriguing husband and wife duo, with Rick Cyge's harp-like fingerstyle guitar and Lynn Trombetta's effervescent flute. Complimentary wine and appetizers will be available from several participants, and a raffle drawing will be held with gifts from local businesses and friends. The event is free to the public and takes place October 14th from 5:30 to 8:00 pm.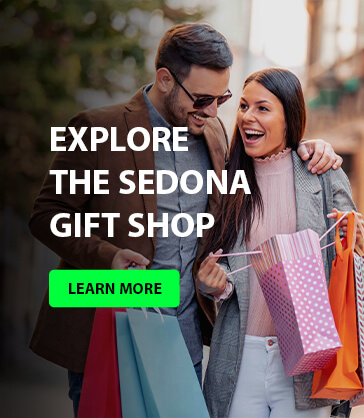 Health – Healing – Happiness — The Soul Connection is a new event to be hosted at The Collective Sedona. This weekend long event from October 20th – 22nd will provide an unforgettable experience for participants. For more information and to purchase tickets, visit: https://belsandia.ticketspice.com/health-healing-happiness-sedona.
Bill Gladwell, will be performing on Thursday, October 26th from 7:00 pm to 8:15 pm in Vista Hall. During his 75-minute performance, Bill will seemingly pull thoughts directly from your mind, predict what you will say before it comes out of your mouth, and read you like an open book. This is a benefit for Emerson Theater Collaborative Children's Program. Get tickets at http://bit.ly/2sV3Gpx or at the door – $25. For more information call 860-705-9711.
"Nothing Crazy" — a Staged Reading Sponsored by Emerson Theater Collaborative will premier October 28th at 7:00 pm.  Produced by Camilla Ross, this play highlights the importance of mental health issues.  For more information call 860-705-9711. Tickets are $10.
The Collective Sedona will host a Halloween Party in Vista Hall on October 31st from 8:00 pm to 12:00 pm with D.J. Tomason from 7 – 8 pm. The evening will include dancing, bar service and costume contest. Buy tickets at the door: $7 with costume and $10 without.