Sedona AZ (July 16, 2018) – Master Classical and Flamenco Guitarist Esteban and his daughter Teresa Joy have been performing at Sound Bites Grill in Sedona for over 3 years. As Artist in Residence, he claims the Sound Bites Celebrity Show Room to be one of his most favorite spots to perform because of the intimacy of the space.
Esteban performed many decades ago in the courtyards of Sedona's Talaquepaque Marketplace (An Outdoor Spanish Village) and loves Northern Arizona. It has special memories for him and his daughter.  Rumor has it; they are relocating to the area this summer.
Esteban and Teresa Joy (Violinist) have been a dynamic duo and are able to feed off each other with incredible magnetism. The two perform with Raul Yanez on keys and Joe Morris on drums.  The two recently spent some time in Sedona creating new music videos which will be released soon.
In this process they have a new version of one of their biggest hits "Fuego Malaguena" and many other songs. The addition of electric guitar played by Esteban and spin offs with instrumentations that are very cool. You will be able to hear these great new renditions in his next Sedona Concert this weekend.
Like father like daughter, Teresa Joy now plays frequently in the courtyards of Talaquepaque promoting their music, her music and the show agenda.  The band will be performing Saturday July 21st at 7 p.m. in the Sound Bites Grill Celebrity Show Room. This is a ticketed event. Doors open at 5:30 p.m. for dinner and it is suggested to arrive before 6:30. Seating is by sections and tickets start at $59 per person.
Sound Bites Grill is an entertainment restaurant located at the Hyatt Pinon Pointe Shops in uptown Sedona. Esteban will be the headliner for the week in addition to Louis Landon whom is an incredible jazz pianist and vocalist. So incredible he has been touring all over the world as a Steinway Artist.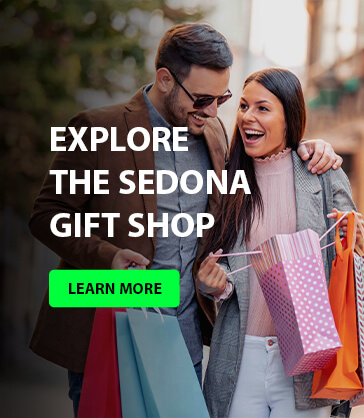 Louis Landon will be performing Friday July 20th with local bassist Troy Perkins and drummer Eddie Barattini. The jazz trio plays from 7-10 p.m. There is a ticket required to sit in the Celebrity Show Room where they will be performing. If you dine in the main dining room and/or patio there is no cover.
Every Thursday the venue offers a Chill on the Hill night with another dynamic duo: Robin and Eric Miller. The two come from a background of musicians and perform originals and covers from 6-9pm. This father and son both have amazing stories and amazing individualistic bios. When playing together they create a special vibe.  There is always a Chill Martini too!
Every Wednesday the venue features Wineaux Wednesday from 5-7 p.m. where tasting wine is made more fun than it already is. Live music starts at 6 p.m. This week Wednesday July 18th  Darius Lux will be performing. Darius is from London, New York and now officially a Sedona resident. He also recently launched a new song and music video.
Darius is a singer/songwriter at heart with a great vocals, guitar and lovely on the piano. You will enjoy his original music as well as some great songs you are sure to know. There is no cover for the music. The wine tasting is $15 per person and you taste over a dozen wines in a very social environment.
Sundays Phil Rossi performs great classics from the days of Frank Sinatra. Phil has had a successful musical career which he shares during the evening. Mr Rossi always gives away cds too! He will be performing on the baby grand Sunday July 22nd. No cover just great food fun and music.
For more information on Sound Bites Grill visit SoundBitesGrill.com or call 928-282-2713. The venue sits at the front of the Hyatt Pinon Pointe Shops next to Starbucks. They are open for lunch and dinner daily at 11:30am and have fabulous red rock views.