Sedona AZ (September 21, 2017) – The Emerson Theater Collaborative (ETC) will host a one-night staged reading of "Nothing Crazy" a play by playwright Scott Stephen Kegler.
If you have not been to an ETC program you are truly missing Theater at its finest.  "NOTHING CRAZY" is sponsored by the Mental Health Coalition Verde Valley and Barbara Litrell facilitates a talk back discussion after the show.
What's "Nothing Crazy" about?  George who is crippled by anxiety, Lila who wrestles with depression.  These two strangers hunt for answers through therapy, bar time and each other in the quirky drama. 
You'll want to go:
What: "Nothing Crazy"
When:  7:00 pm Saturday, October 28, 2017
Where:  The Collective Sedona, 2nd Floor Vista Hall, (7000 SR 179, Sedona AZ, 86351). 
Tickets are $10 for adults, $8 for students.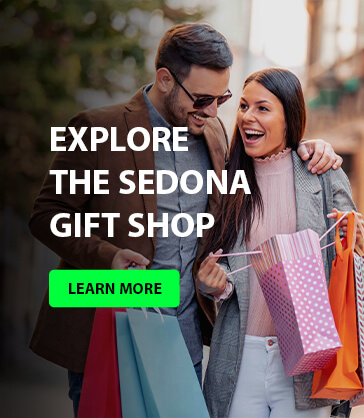 For more information go to www.emersontheatercollaborative.org and click on Shows and Events Sedona, AZ or call (860) 705-9711. Tickets can also be purchased at the door the day of the program.
About:
Barbara Litrell is a former Sedona City Councilwoman and currently serves as President of two leading organizations, the League of Women Voters Greater Verde Valley and the Mental Health Coalition Verde Valley. She began her career as a French teacher in New York followed by a 28-year career in sales and management with The New York Times and national magazines including Working Woman, Working Mother and McCall's. After moving to Arizona in 2002, she gained community experience as a real estate agent, President of Keep Sedona Beautiful, Executive Director of Verde Valley Caregivers Coalition, and President of University Women of Sedona. 
The Mental Health Coalition Verde Valley was formed as a result of a statewide conversation on mental health issues that took place in Sedona, AZ in September 2013. The MHCVV is a non-profit 501C3 organization that is entirely managed by volunteers. The MHCVV is committed to providing a list of resources in the Verde Valley, researching model programs to help establish goals for our area particularly including mental health and criminal justice collaborations, organizing conversations on Mental Health issues, bringing together faith communities as resources to help raise awareness in the community, developing a portfolio of stories to make the issues real to our communities, helping families caring for people with mental health issues, and helping to expand participation in the Mental Health First Aid programs that already exist. The Coalition believes that the better informed our community is, the more we can help our neighbors obtain the services they require and speak with one voice to advocate for the needs of our local communities.
Emerson Theater Collaborative Creative Team:
Camilla Ross (Producer) is the current president and co-founder of the Emerson Theater Collaborative, and a graduate of Emerson College in Boston. She is former Emerson College Alumni board member, and teaches online business courses at Three Rivers Community College as an adjunct instructor. As an actress, she was seen most recently performing Harriet Tubman in Lisa Giordano's Harriet Tubman's Dream for the co-production of "Freedom Trail" with the Farmington Valley Chorale in Farmington and Simsbury, CT and at Sturbridge Village for their "Freedom Week."  She is excited to bring professional theatre to Sedona and really enjoys living amongst the red rocks of Sedona. She gives thanks to God for things!
Nichole Garrison (Director) owner and Artistic Director of Take Flight Repertory Theatre graduated Summa Cum Laude with a BFA in Acting from the University of Florida. She is an accomplished director, actor and playwright and has directed and starred in countless productions, including the most recent local productions of The Wild Party, Wanda's Visit, Good Day, The Clean House and The Graduate. Nichole was thrilled to work Off-Broadway with Miriam Colon in the Puerto Rican Traveling Theatre's production of The Butterfly's Evil Spell. She spent fifteen years as the Director of Theatre for The Meritas Family of Schools and founded the Meritas National Tour Project, an exchange program bringing professional theatre to schools around the country. Nichole was the recipient of the esteemed Francis Clivaz Award, an honor given to The Educator of the Year. Nichole is honored to be able to spread her wings and have her artistic vision take flight in our beautiful community of Sedona. 
Actors: Jim Dugan, Sarah Kelley, Christina Kiepper, Michael Rulon, Abigail Stokley, Audrey Young, Miranda Marie